Accessories
The 10 Best Cellphone Signal Boosters for 2022 – Reviews & Buyer's Guide
No more weak signals and Call drops.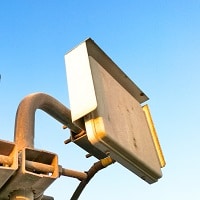 Cellphone signal boosters, also known as signal repeaters and cellular amplifiers, are handy devices that, despite their usefulness, many of us haven't actually heard of.
This isn't surprising, though, as most modern areas of the world have decent mobile coverage. This being said, some places such as your forest cabin, mountaintop resort, or old home might lack good coverage, which can make it hard to stay in touch with others.
Since signal boosters aren't the most popular topic of conversation, you might be wondering how you can ensure that you purchase one that will work and/or what the best one is.
Both of these questions are easy to answer, and we've done so in the following reviews.
Best Cellphone Signal Boosters for 2022 – Quick Look
(Click on the name of any Signal Booster to read it's in-depth review)
---
1. HiBoost 10K Signal Booster – Best Overall Signal Booster
Hiboost 10K has one of the highest range you would ever see in any signal booster.
It comes with a range of 10,000 sq. feet, which is enough to cover a large home or office.
HiBoost 10K supports all the 3G/4G LTE cell phone service providers across North America including Verizon.
Specifications
10,000 square feet of coverage area.
Supports all the cell phone providers in North America.
Supports both 3G/4G LTE networks.
It comes with manual gain adjustments.
Hiboost might be a new brand in North America, but is a very popular brand in Asia, Europe and other parts of the world. It specializes in creating cell phone signal boosters for both small and large home/office and also for Cars, trucks, and RVs.
Hiboost 10K comes with a range of 10,000 sq. feet. Hiboost has some of the other boosters in the market that come with a range of 5000 sq. feet, 2500 sq. feet and some even go up to 15000 sq. ft., which is absolutely insane.
Hiboost 10K is built of highly durable metal and is compatible with all the cell phone signal providers in the United States and Canada. The booster comes with a signal repeater kit that has everything needed for a successful installation. Kit includes a user manual, installation guide, six-foot cable, DC power adapter, and some other accessories.
Hiboost 10k also comes Smart Auto and manual gain adjustments function. With AGC (automatic gain controlling system), the signal gain is controlled automatically depending upon the strength of the input signal.
With MGC (manual gain controlling system), you get the option to control the signals manually. To check the signal strengths you can have a look at the indicators at the top.
Pros
An insane range of 10,000 sq. feet
Comes with both Auto and Manual gain adjustments
Supports all the carriers in the United States and Canada.
Can handle up to 150 simultaneous users.
Conclusion:
Hiboost signal booster 10k is a really great signal booster for large home and offices. It comes with really smart features like Auto and Manual gain adjustments. Looking at the price tag it comes with, we would prefer it over the WeBoost connect 4G.
---
2. WeBoost Connect 4G-X – Consumes Less Mobile Battery
We-boost is a very popular brand in the world of signal boosters.
Connect 4G is one of their series of cell phone signal boosters. It is available in different variations with different signal range and overall design.
Connect 4G-X is ideally built for home and offices with a range of 7500 square feet. if you want a signal booster for a smaller location, you can go for Connect 4G, which has a range of 5000 square feet.
Specifications
Compatible with all US and Canada carriers including Sprint, AT&T, T-Mobile, Verizon and many more.
It consumes only a small percentage of mobile batteries.
Works with both 3G and 4G LTE signals.
Up to 32x signal boosting capability.
If you are living in a rural area and got tired of trying different signal boosters then you are absolutely going to love this.
We boost Connect 4G works great in rural areas.
In most of the rural areas, the only way to get a hold of an internet connection is to either get a satellite connection or go for a cell phone provider. Satellite connection is expensive and would require quite a maintenance.
Cell phone provider, on the other hand, is cheap and easy to get, but would usually catch weak signals. In that condition, WeBoost 4G-X comes as the ultimate solution.
The booster comes with a range of around 7500 square feet, which would be more than enough. However, before installing the booster, you need to go make sure you are installing it at a point that has the strongest connection. To be sure about that, try installing it at various points in the house.
If you have ever used any signal boosters in the past, then you must have faced the problem of battery drainage. it's true that signal boosters consume some part of the battery and the same happens with WeBoost connect 4G-X, but as compared to other signal boosters the drainage with Connect 4G-X is quite less.
WeBoost Connect 4G also comes with Auto gain technology that automatically balances the signal strength inside the home when the signals outside are too strong. Most of the other signal boosters will completely shut down in these situations and will end up providing no signals what so ever.
The indoor antenna could be improved to a further extent. It works great for short-range, but once you start getting far away from the antenna, the signals start getting weaker. In short, the antenna doesn't perform well with concrete walls or any blockage.
Pros
It comes with patented automatic gain technology.
Consumes only a small percentage of battery.
Works great in rural areas.
Compatible with all cell phone providers in the US & Canada.
Coverage range of 7500 sq. feet.
Cons
Booster gets really hot sometimes.
Conclusion:
Though the booster comes with a really hefty price tag, we think the overall features make up to it. It's compatible with all the cell phone carriers in the market and performs really well in rural areas and woods. If none of the boosters in the market worked for you, this will surely do.
---
3. Sure call Flare Signal Booster – Unique Design
If we don't take the WeBoost signal boosters into consideration, then the sure call boosters would be our most probable choice.
Flare Signal booster supports3G/4G LTE network on all the carriers in North America.
The maximum range is around 2500 sq. feet, which makes it ideally suitable for small homes and offices.
Specifications
Unique design as compared to other signal boosters.
Up to 2500 sq. feet of indoor coverage (depend on strength of outside signals).
It comes with 50 feet of premium Rg-6 cable.
Supports both 3G and 4G LTE connections.
The sure call signal booster comes with manual gain adjustments so that you can switch between 4G and 3G for better data transfers. The booster also comes with Led indicators on top that are really helpful in knowing what actually going with the signals.
As similar to WeBoost 4G, the sure call flare is also a very powerful signal booster. It not just only improves the cellular signals but also makes sure that your battery is not drained out much as compared to other signal boosters.
With full signals on board, you can easily get a range of around 2500 sq. feet. Technically that would cover 1-2 rooms fully.
The booster is compatible with both 3G and LTE networks and will work with all the cellular networks in North America including Sprint. AT&T, Verizon, T-Mobile, etc.
The one thing that we found out quite different from other cell phone signal boosters is the overall design. The Sure call flare comes in a unique triangular shaped design, in silver colors with beautiful engraved spiral lines on top.
We would also like to talk here regarding something that is mistaken by most of the signal booster users. Most of the users complain that the booster didn't work for them at all. Well, for a booster to work, there must be some type of signals. Weak, very weak signals would work. But, if you have absolutely no signals in your area, no booster will work.
Pros
Great range of up to 2500 sq. feet.
Features manual gain adjustment
supports up to 8 simultaneous users
Supports all Carriers in North America
Conclusion:
If you are looking for a signal booster for your small home or office, then sure call flare would be a perfect fit. It is ideally built with a range of 2500 sq. feet and comes at a very fair price point.
---
4. Amazboost – Omnidirectional Antenna
The Amazboost signal booster is known by many to be one of the most affordable signal boosters on the market.
It's also a favorite for those who are fans of Amazon and the original products it launches. But does it work?
Specifications
RG6 cable.
Network overload protection.
Automatic gain control.
Our In-Depth Review:
Starting with appearance, this signal booster is classic and unassuming. All of its parts and accessories are white and the main body of the device is rectangular in shape, so if you're looking for a uniquely-shaped booster, you're out of luck with this one.
However, in terms of ease-of-use, functionality, and durability, the Amazboost stands up to more expensive models with no trouble at all. When setting up the device, we were pleased by how easy to instructions were to understand. The device was mounted and set up within a matter of 10 or so minutes.
According to the specifications, the booster works with all American carriers. For the purpose of our test, we used a Verizon-connected device, a laptop, and a tablet with the purpose of not only testing the functionality of the device but also its claim that multiple devices can be connected and boosted simultaneously.
To add a bit of background information, we set up the antennas inside and outside of our office building, which, on a good day, is lucky to receive 1 or 2 bars. Most of the time, conversations are short and sweet because somewhere throughout the conversation the service cuts out.
The goal of using this booster was to be able to hold a full, 3-minute conversation without having to go outside or call the person back. Once the antennas were correctly positioned and our devices connected, we made our first call.
Thankfully, the booster passed the test! We had a 3-minute and 40-second conversation with no disruptions. Upon using the device more, though, we noticed that the position of the antennas would sometimes seem to change marginally.
These small changes were enough to mess up our signal and we were required to adjust the antennas once or twice to regain adequate signal. Although this wasn't a big issue for us, it could be a problem for someone with limited mobility, as the antennas need to be mounted. The only other problem we had was that the 30 foot RG6 cable was kind of bulky, as any cord that long is.
One major benefit of the booster, aside from the obvious signal boost, was that the battery life of our connected devices was increased. This, we suspect, is mostly due to how much less time is spent with our device searching for a signal.
Our smartphone got an extra 2 hours of battery life when used minimally and left on standby. It's hard to say how much longer the battery would have survived if we had been using the phone as much as we would on a daily basis.
Pros
Multiple devices can connect at the same time.
Increases device battery life.
Easy to mount.
Supports most major American carriers.
Cons
Minor antenna position adjustments were necessary.
It could pose a problem for those with mobility issues.
Conclusion:
So, all in all, would we recommend this booster? Probably. It seems to be a solid device and it does work relatively well. The most impressive factor is definitely the multi-device capability. Before purchasing, though, we'd recommend assessing whether you'd be able to gain access to the device's position should you need to make any adjustments as we did. If you have any doubt about being able to climb ladders or otherwise get to your outside device, it might be a good idea to shop around.
---
5. SolidRF Cell Phone Booster – With LED Display
The SolidRF BuildingForce 4G-S1 is a compact cell signal booster that delivers high-performance amplification of voice, data, 3G, 4G and LTE signals.
It runs a bit on the pricey side, but as far as we can tell, users seem to appreciate what this booster does for them, with reviews averaging 4-5 stars.
Specifications
Omni-directional antenna.
Amplification of data, 3G, 4G, voice, and LTE signals.
Automatic gain adjustment.
LED console display.
Our In-Depth Review:
White like the Amazboost model, there isn't a ton to say about the visual part of this device. It didn't strike us as particularly unique or appealing. In fact, it looks virtually the same as the Amazboost we tried out before so we had to double-check that we didn't mix up any parts.
With one bar outside at the time of setup and no bars inside, we were excited to give another signal booster a try. Opening the package, the kit contained everything necessary for mounting and use: antennas, RG6 coax cable, AC power, screws, and mounting supplies.
Since we are in the United States, we were able to simply plug-and-play with this booster, which was a major plus. Anyone outside of the United States, we learned, would need to register the device before using it. Instead of aimlessly searching for the tower, we downloaded an app to get the job done. We also decided to just try the connection with the smartphone and laptop.
As per usual, we had to mount both antennas -one inside and one out, with the inside antenna pointing in the opposite direction and positioned at a lower elevation. Once we found the correct spot, we stepped back to let the booster do its work.
Expecting to have to go adjust the position, we were shocked that we didn't have to. The antennas held their position flawlessly, earning a big thumbs up from us in the ease-of-use category. We did notice, however, that according to the LED console monitor, the inside signal wasn't as strong as the outdoor one. Regardless, though, the signal was stable and visitors who stopped by using different carriers benefited from faster download speeds.
We left the device up for a few days and one of the most prominent things we noticed was, as our guests commented, the increased speed of downloads. We were able to stream Netflix and movies from various online sources without constant buffering and disruptions. Our calls were also better, of course, with the sound being crystal-clear and the call duration meeting our goal of 3 minutes.
Pros
Faster download speeds.
Fewer call disruptions.
Stable antenna position.
Plug-and-play use within the US.
Cons
The inside signal is not as prominent as an outdoor signal.
Non-US residents must register before use.
Conclusion:
Our time using this signal booster was pretty uneventful, which, in our books, is a very good thing. We had no issues once the device was set up and had no reason to adjust, fix, or otherwise mess around with the antenna or position. Everything was smooth sailing. On the topic of the lower inside signal, however, if you have particularly sensitive or old devices that like to resist forming stable connections, you might have an issue using this booster. We have no doubt that you will be able to find a good position and signal, but it might just take you a bit longer.
---
6. HiBoost Mini – Smaller Alternative to HiBoost 10K
The HiBoost mini booster is a compact, modern signal booster that has, through years of great reviews, earned a positive reputation and good name.
It boasts diverse compatibility and comes with its own tailored app. Talk about handy!
Specifications
FCC & IC certified.
Compatible with Canadian and American carriers.
4G LTE, 3G, and 2G amplification.
Our In-Depth Review:
With "Boost your bars" as its slogan, we had high hopes for the HiBoost mini booster. Our hopes, although high, were not too high, as the booster did satisfy our needs and earn this relatively positive review. First opening the box, our initial response was that the booster was cute; small in size, compact, and boasting smoothed edges.
It looks more like an internet modem than a signal booster, in our opinion. We did note, though, that the booster is quite heavy for such a small device. This, as far as we're concerned, wasn't an issue but a sign of a well-put-together device.  Regardless, we moved onto the installation process pretty quickly, eager to try this booster on for size.
We started by downloading the HiBoost app. The app made it easier to find the outdoor signal that is needed to finish the installation process, seeing as the booster does not create its own signal but instead only amplifies existing, very faint signals. We used the app to fine-tune the booster so that we were able to benefit from the highest gain and strongest signal that could be picked up.
We mounted the outdoor antenna on the roof and placed the indoor panel device in the office, where most of the day to day work is conducted and where most of our connectivity issues are noticed. From there, it was pretty much a case of sitting back and be patient.
Within a matter of minutes, we had become accustomed to the new and improved quality of our connections. All of our devices seemed to speed up simultaneously – that's right, all of our devices were able to run at once, and all were boosted significantly. With this realization, we were able to confirm the booster's claims that it can boost signals in spaces of up to 2,000 square feet. This being said, it's also safe to assume that the booster honors its claim to support multiple different users all using different devices.
The downfall of the booster is that it is not a plug-and-play style device. While this isn't a deal-breaker for us by any means, it may be for others who hold a time-efficient set up in a place of high priority when browsing for new devices and electronics. It's important to note here that setup is made a lot quicker by using the booster's name brand app.
Pros
HiBoost app is very helpful in locating strong signals.
Compact and easy to store.
Affordable.
Cons
Installation is more lengthy than a basic "plug-and-play" booster.
Conclusion:
Generally speaking, there's not a lot to complain about with this signal booster. As far as we can see, it lives up to its reputation. Through its simple setup process and high device compatibility, it was a treat to use. The fact that the device was not an eyesore was a pretty big plus, too, as many boosters are bulky and alien-like in appearance. In addition, the app was a unique idea. Not only was it free to use, but it also ran seamlessly and without any issues. Although it has a simple purpose, it fulfills it just the way it should – by making searching for a signal (no matter how faint) easy.
---
7. Cel-Fi Go X – With Dedicated App
A bit on the pricier side, the Cel-Fi GO X booster is truly an investment.
It has a simple premise and basic parts but includes a number of highly-advanced technological components.
Specifications
WAVE app.
Signal boost up to 15,000 square feet.
Up to 100 dB gain.
Our In-Depth Review:
Unboxing the unit, it was a pleasant surprise to see that the kit came with two indoor panel antennas. It also came with what seemed, from first impressions, to be a high-quality outdoor antenna and a sturdy J-mount. In addition to the main features, the kit also came with all the other necessary hardware including 2-way signal splitters, and 3 lengths of 30ft, low-loss cable. All cords, cables, and connectors appeared to be made of durable material and the central device was packaged securely.
We got to work searching for the signal using an app we downloaded for free from the app store. Once we found the signal, we positioned the indoor and outdoor antennas and downloaded the WAVE app. Downloading the app, despite sounding like an easy process, was quite the struggle with the current situation of our connection. Once the app had been downloaded, though, we dove right into exploring it. mAs it turns out, the relatively simple sounding app is packed full of a ton of useful features.
For example, it was able to help us run an "antenna amplification position test", that essentially told us what the best position for the outdoor antenna was – which would have been helpful when we tried the booster, the Amazboost. The app also gave us a bunch of useful information such as what band the booster found the signal on and how much signal was being amplified. There was also an option for the app to send an automatic troubleshooting report to the tech support team, but we didn't need to use that feature during our trial.
When we got everything up and running, we were able to see the results almost instantly. As soon as our smartphone connected, it went from having two bars to five, and the signal stayed strong when we went into the back portion of the building and the office. Our 3-minute call test was passed with flying colors; we were able to hear every word and understand what was said, all while talking for a full 3-minutes.
Upon reading through the permanent installation instructions, we took note that installing the device securely for permanent use would take longer than the quick 30 minutes it took us to install it for temporary use.  Regardless of how long it takes to install it, the process itself was a breeze; the time factor only coming in when you consider that most buyers would want to install the booster for long term use and would be aiming for security, peace of mind, and reliability. Another minor downfall is that the booster can't support Sprint or Verizon 2G/3G.
Pros
High-quality materials and parts.
The app is very helpful.
Easy to set up.
Cons
Unable to support Sprint or Verizon 2G/3G.
Conclusion:
Overall, it's safe to say that we would recommend this booster for anyone who has connectivity issues and owns devices compatible with the bandwidth of the booster. The fact that the booster doesn't work with many of Verizon and Sprint's classic signal wavelengths is kind of a downer, but, that being said, there are dozens of other perfectly capable signal boosters on the market that DO support both Verizon and Sprint. The technical aspects of this booster kit are great, and, in our opinion, they make up for the lack of accessibility that users could experience.
---
8. Phonetone Booster – With Inactivity Mode
The Phonetone signal booster is popular among rural communities and in office buildings that have poor coverage.
It features a number of unique features and advanced technology, and its reputation is positive. The coverage provided can extend the signal up to 4500 sqft.
Specifications
Automatic power shut down.
LED indicators.
Automatic gain control.
Inactivity mode.
Our In-Depth Review:
With a black and white design, the Phonetone signal booster has a bit more of a unique appearance, as it isn't totally uniform. Its design is nothing special, but it does have a slightly curved tower that looks modern and sleek, standing out from the other boosters.
Set up of this one was pretty simple, with the instructions being easy to read and follow. Having a decent amount of experience with installation from the other boosters, we had it up and running within no time. It took a few minutes to find the strongest signal, but once we had it the connection was unwavering.
In terms of use, the device seemed to deliver what it promised. Our smartphone was given a few extra bars and loading internet pages was much quicker. When we tested it through a phone call, our call quality was improved. The booster met our expectations, improving both voice and LTE connections. According to the booster's specs, it can support a wide variety of cell phones including Samsung and iPhone and is compatible with most American carriers.
It can operate in a variety of locations around the world so long as the frequency band of the device and the signal booster are compatible – a fact that can be easily checked before the purchase.  We would have liked to test this out, but only have access to one provider. Leaving the booster hooked up for a few days, there were no service disruptions.
In fact, the automatic signal adjustment property of the booster really seemed to kick in, as there were a few times where we were sure our signal would fade and it – to our great joy- did not. Had there been a disruption, we would have tried to observe the self-oscillation detection system.
That is, the system within the booster that detects a reading of full bars but no actual signal output. When oscillation is detected, the booster reportedly shuts down or reduces its gain (using the automatic gain control) to solve the problem.
We did, however, make use of the booster's included standby mode, which, when the signal is not in use, brings the booster into a dormant state to save power. This feature was appreciated, as with long term use it seems like it can be a great way to reduce energy and gas bills.
Pros
Handy standby mode to save power.
Stable connection.
Overall connection increase and improved download speeds.
Cons
Signal booster isn't waterproof.
Conclusion:
One downfall we did find, though, is that the antennas and box are not waterproof. Therefore, they are not ideal for outside use. You could make a waterproof cover for them if you feel crafty or absolutely need your antenna to be able to withstand the elements, but it would be a rather large pain in the backend. If you need to go to that length, we'd recommend just finding a system that is meant for outdoor use. For indoor use, however, we would highly recommend the signal booster.
---
9. Goboost PCS Booster – Compatible with All Networks
This highly-inclusive signal booster can support 2, 3, and 4G on most U.S carriers.
It's one of the most popular choices for device owners who run on lower frequency networks (2G) and has a dedicated fan base.
Specifications
2G, 3G, and 4G capable.
LCD display.
Up to 65dB gain.
FCC certified.
Our In-Depth Review:
Off the bat, it was easy to see that this booster is made of high-grade materials. It was heavy in the hand and all of its parts were resistant to the application of gentle pressure. The cords, however, felt a bit thin compared to the bulk of the main components.
Setting the booster up wasn't an issue; it uses standard mounts and comes with everything you need to place it. As per recommendations from the website, we placed the outside antenna in a relatively open space and the inside antenna in a secure location where it wouldn't be bumped or jostled. When we connected the coax cables to the antennas, we noticed that they were kind of sticky – not literally, of course, but they were tough to tighten and needed a bit of elbow grease to tighten them to a point where we weren't worried that they would become loose.
We used the LCD display screen to judge the position for the outdoor antenna, moving it back and forth until we found the strongest signal, which can be easily seen on the display in the form of bar graphs. The display also showed various stats including the gain output, working conditions, and the outdoor signal strength.
We had to expect our hands and arms to be fatigued after holding the device up for installation (due to its weight) but were surprised that the device was actually a lot lighter than it initially seemed. At one point, we had anticipated its weight so much that we nearly dropped the outdoor antenna when attempting to pass it from person to person with one of us up on a ladder.
Connection, once established, was solid and uneventful – just the way we like it. According to our smartphones, a signal was boosted by 3 bars inside and to 5 bars outside. This finding made us evaluate whether it was worth it to do the 30-minute call test, and, at this point, we opted to omit it, expecting that it would pass as the others had.
We did get the chance to evaluate download speeds and streaming, though. Both factors were improved, with streaming speeds seeing the most improvement.
Pros
Improved streaming and download speeds.
Lightweight but durable.
An LCD screen displays a variety of useful information.
Cons
Coax cable connectors are difficult to tighten.
Conclusion:
Sticky connector cables and weight-related fumbles aside, the GoBoost signal booster is a product that we'd consider to be worth the money. Its instructions are easy to follow and its components are made of high-quality material that we suspect would last the test of time. What it does for download and streaming speeds is probably one of our favorite parts about the product, but of course, the general network improvement was welcomed, as well. We also enjoyed the LCD display. We do wonder, though, why the website feels the need to recommend the outdoor antenna be placed in an open area. Since there's nothing about the recommendation that leads us to believe the manufacturer was trying to hide a faulty production or unresolved design flaw, we've chosen to think of it is a piece of good-hearted advice.
---
10. Anntlent Booster – With Automatic Gain Control
This signal booster is the first one on our list that is exclusively designed for a certain carrier.
It supports devices that run through AT&T and that use 3 and 4G service, but it has also been known to run certain versions of other carriers, too, which makes its name slightly deceptive.
Specifications
3G, 4G, and LTE capable.
Automatic gain control.
Oscillation elimination.
FCC certified.
Our In-Depth Review:
Like we briefly mentioned above, had we not read the specifications on the manufacturer's website, we would think that the booster was only compatible with AT&T devices. We're here to tell you, before you huff and give up on this device because you don't use AT&T, that the booster can run other carriers including Cricket and t-Mobile. We assume that the reason for the confusing marketing name is because the booster has been optimized for AT&T, but is not off-limits to other carriers.
We installed the outdoor antenna on the roof and the indoor, and the whip antenna in our office, which is where we installed the indoor component of all of the other boosters we tried. The booster claims that its range is rather long, but for the purpose of testing, we decided to keep the main component and power supply in the same spot as it had been in previous tests.
The booster can't create its own signal so we used our trusty app to search for the best signal before attempting to secure the antennas in place. Before using the booster, it needed to be registered. The registration process didn't take long and we had the booster up and running within less than an hour.
The output of the booster was significant, giving us 5 bars outside and 4 inside. We had company over and each person was pleasantly surprised with the connection speed and improved signal of our building. Going back to the previous part of the review where we mentioned that the signal was supposed to belong?
It was rather disappointing that that claim appeared to fall short of expectations. The optimal range for use was around 10 feet from the secured based; anything further than that and the connection slowly dwindled and died.
The drawbacks of this booster are a bit more prominent than the drawbacks of the last boosters were. That being said, it's really hard to rate the booster accurately as it seems to have a good mix of positive attributes that are offset by one major negative attribute: the fading connection. Now, it's important to remember that the fading connection could have been due to an error we made in positioning, but, after accurately testing competing boosters, we feel comfortable giving the booster a shaky half-up thumbs up.
Pros
Versatile in terms of compatible carriers.
Quick registration.
Steady connection.
Cons
Connection fades after some distance from the base.
Conclusion:
In general, the booster does a decent job. It has high compatibility with a number of major carriers and works well with multiple devices. The product is equipped with a screen for easy readings of your output gain (which we may have forgotten to mention before) and we're proud to report that, even in direct sunlight, there's no glare and it is always easy to read – a major bonus for anyone with vision impairments.
---
Cell Phone Signal Boosters – Buyer's Guide
Since making their first appearances, mobile phones have risen through the ranks to become, unarguably, one of the essential pieces of technology necessary for day-to-day activities.
Uses of a cell phone range from making calls to watching movies, and staying abreast of trends in the world. As useful as these devices are, there are several challenges associated with using them. Still, none can be as annoying as a bad or poor network connection.
Ever been in a situation where you have to make an urgent phone call or send someone an important message, and then your signal strength suddenly becomes poor? Well, I've been there before, and I can tell you it's not a pleasant scenario. The good news is; this can be avoided by making use of Cell Phone Signal Boosters.
What are cell phone signal boosters?
Cell phone signal boosters are equipment that improves signal quality, and strength. They do this by significantly boosting weak wave signals to levels that can easily be detected and picked up by phones.
The job of a signal booster is to pick up weak signal waves around your home, or office, and then convert such signal into a quality network which then spreads to the areas of need.
Cell phone signal boosters work with almost all technology networks platforms, including GSM, TDMA, CDMA, and even the recently introduced 4G LTE. Signal boosters also work with any type, and brand of mobile smartphones.
How do cell phone signal boosters work?
A typical cell phone signal booster consists of three main parts:
An external antenna – which is also known as a donor antenna.
An amplifier.
An indoor antenna.
Optional components of a signal booster include lightning protector, an attenuator for eliminating unwanted signals, and splitters.
For cell phone signal boosters to work well, an external antenna is mounted outdoors. It is usually on top of buildings or on any other elevated platform, which is close to where signal reception is weak.
This external antenna works by scanning the environment to collect cell phone signals from a nearby cell tower – these are pretty much everywhere. Some external antennas are directional; that is, you can aim them at a particular cell phone tower. Using these types of signal booster reduces interference, and produces a stronger signal.
Once the external antenna collects enough signal, the amplifier comes into play. The middleman of a signal booster set up is an amplifier. An amplifier is connected to both the external, and internal antennas via a coaxial cable.
What an amplifier does, is to collect signals coming from the external antenna, and then explode such signals to cover the area where signal strength is weak.
Internal antennas then pick up these signals, and distribute them to your cell phone, consequently boosting signal strength. The antennas located indoors are also responsible for transferring signals from your cell phone to the external antenna, through the amplifier.
The increase in signal strength that occurs as a result of using cell phone signal boosters reflects on cell phones as the addition of more network bars.
Major causes of a weak and noisy signal
There are several reasons your cell phone might be giving out a weak or unstable signal. Some of the leading causes of weak or noisy cell signal include:
Natural and artificial obstructions
If you live in an urban, or well-developed area with lots of buildings and structures, chances are you will frequently experience the problem of weak network service. Even if the nearest cell tower is less than half a block away, you still have to deal with obstruction from nearby buildings.
Radio network signals cannot pass through concrete, steel, and glass – all significant components of structures.
Provided there are few buildings nearby, your building might be the problem. Hence, that's why network connection always seems stronger anytime you step out of your house.
Natural fixtures such as mountains, hills, and trees are also causes of weak signal strength as they serve as a sort of barrier in the path of traveling network signals. It is a more challenging problem to solve as these barriers are mostly permanent, and cannot be displaced easily.
Distance from nearest cell tower
The distance from where you are operating your cell phone to the nearest cell tower is another factor that affects signal strength.
Not all cell phones come with antennas that are strong enough to pick up signals from long distances. Even if your phone does manage to pick up signals from the tower, it might not have a transmitter strong enough to return signals to the tower.
Hence, if you are using one of these weak phones, the farther you move away from a cell phone tower, the weaker your signal strength becomes. This problem is more pronounced in remote or rural areas where cell towers are few and scattered.
Poor weather conditions
It is common knowledge that phone lines become unbearably bad anytime it is raining, or there is a massive storm.
This happens because water from the rain blocks the path of radio waves traveling on cellular network frequencies, consequently causing cell reception to drop off. Thunderstorms can also destroy cell towers, and other network equipment, with adverse effects on service provision.
Types of cell phone signal boosters
While there are hundreds of signal boosters out there, each product falls under two distinct categories: Analog Signal Repeaters, and Smart Signal Boosters.
Analog signal repeaters are the most common types of signal boosters in use today. These repeaters enhance signal strength using traditional broadband amplifying technology. More often than not, analog signal repeaters work hand-in-hand with an external antenna and need to be installed by professional technicians.
Smart signal boosters, on the other hand, are relatively new in the telecommunications world. This type of cell phone signal booster works by employing powerful digital baseband processors to tidy up loose, and weak network signals. There is no external antenna, and installation is not needed – you simply plug it in, and use.
What is the aptitude of a reception booster?
The aptitude of a reception booster simply refers to its ability to improve signal strength in areas with poor reception.
A typical reception booster works by collecting loose radio waves, then transmitting such waves to the location where the network signal is weak. Reception signals are incapable of creating signals and waves.
For proper functioning, the external antenna of a reception booster should be in a place where signal strength is stable. By doing this, the antenna can collect enough signal waves, which it then transmits to an amplifier. Place your antenna in a place where signal strength is unstable, and it will struggle to gather signal waves; thereby, leaving you much worse than before.
If you experience difficulties choosing a location to mount an external antenna, your mobile phone can come in quite handy. Signal bars usually located at the top right corner of cell phones are an indicator of signal strength. Areas, where the signal bars are full, would be ideal for erecting your antenna.
Also, when choosing a signal booster to buy, you must consider the amplifier power rating. If you desire to improve network coverage over a wide range of areas, select an amplifier with a higher power rating. However, if the area whose signal strength you want to improve is small – let's say a room – you can go for a less powerful amplifier.
Outside Antennas
Outside antennas (also referred to as donor antennas) are a crucial piece of outdoor cell phone signal boosters. The main job of an external antenna is to pull into network signals and transmit then to an internal amplifier.
Donor antennas are generally affected by height. A low placed donor antenna might have trouble collecting signals as it has to contend with buildings and other obstructions. Consequently, the best thing to do is place antennas on top of buildings where they have free range to carry out their wave-collecting duties.
Generally, outside antennas can either be unidirectional or omnidirectional. Unidirectional antennas work by picking network signals in a specific direction only. In contrast, omnidirectional (Yagi) antennas can collect signals from any direction within a 360-degree radius.
Vehicle Antennas
Signal boosters built for vehicles usually have a small antenna which is typically magnetic and movable (for cars, trucks, and buses) or permanent (as seen in ships and boats). These antennas for vehicles are usually omnidirectional, mainly because vehicles are always in motion, which leads to fluctuations in signal.
Vehicle antennas work pretty much the same way as typical outdoor antennas for home signal boosters. They collect radio waves from a continually changing environment, send these waves into the car where an amplifier is waiting to explode them. After this signal explosion, an internal antennae located within your vehicle transmits significantly stronger signals to your mobile phone.
A cell phone signal booster for vehicles will do you a whole lot of good when you are traveling or in transit. It will help you stabilize always changing network service.
Inside Antennas
An internal antenna is equally as crucial as an outdoor antenna in a signal booster set-up. This antenna is responsible for receiving a quality signal from the amplifier, and then transmitting such signals to areas where coverage is needed. An indoor antenna is the final piece of the signal booster set-up.
Inside antennas for buildings can either be panel or dome antennas. Panel antennas receive signals from the amplifier and broadcast these signals in a straight, singular direction. Most panel internal antennas fit on walls, but they can also be placed on ceilings if you want to transfer the signal to lower stories – provided the building is high rising.
Dome antennas, on the other hand, transmit network signals in all directions – a water sprinkler comes to mind. As a result of this, they cover an extensive area.
Inside Antennas for vehicle
Signal booster inside antennas for cars is slightly different from those found in buildings. These types of antennas mainly come in two forms: low-profile and panel antennas. The main difference between both types of antennas is the area of coverage.
Panel antennas can transmit signals over a wide area; hence, they are suitable for use in large vehicles such as ships and trucks. Low-profile internal antennas, on the other hand, cover considerably lesser space; thereby, they are best for use in small cars and buses.
23, 3G, and 4G LTE
We all are familiar with the terms 2G, 3G, 4G, but a lot of us are unable to differentiate between these terms, and their connection to signal quality.
2G is the short form second-generation cellular network, and it is the oldest of the systems mentioned above. It allows users to make, and receive calls with their mobile phones, send text messages, as well as surf the internet for news. Upon introduction, 2G was the rave of the town with download speeds of up to 40kb/s. However, due to technological advancements in recent years, the 2G network has waned in popularity, and usage, and it is in the process of being withdrawn from general use.
3G (or third-generation cellular network) was the second network to make its way to the general public. It is much faster than the 2G network and is capable of reaching extremely high download rates. The 3G network is very much in use nowadays and does not appear to be going anywhere, anytime soon.
The latest network to make its way to the technology market is the 4G LTE. It is characterized by breakneck data transfer speeds – in most cases, twice what is obtainable on the 3G network. Most mobile phones released in the past few years incorporate the 4G LTE network, with special preference given to it for calls and data.
Best signal booster accessories
The main components of a cell phone signal booster are the antennas and an amplifier. Still, there are a whole lot of other accessories that can be used with the boosters to enhance signal quality, as well as provide extra security for your set-up.
Most signal booster kits come packed with just the antennas, and amplifier; hence, you would have to make any additional purchase on your own.
To enhance the performance of your cell phone signal booster, here are some accessories we recommend you take a look at:
Lightning protectors
Your antenna is probably going to be placed on top of your building, exposed to adverse weather conditions. Hence, some form of protection is needed to ensure your set-up – especially the amplifier – is not destroyed during thunderstorms.
Lightning protectors do not deal directly with lighting as that would be too dangerous and might lead to the destruction of the building. Instead, a lightning protector employs a cable which is connected to the wire joining the external antenna and the amplifier.
Therefore, when a lightning surge occurs, the lightning cable acts as a sort of conduit between the external antenna, and the amplifier. It breaks down the high current before it can reach the amp, and cause significant damage.
Splitters
A splitter is a component that separates a single signal into two, three or four signals of equally good quality. Splitters are designed with an input port which collects signal from an amplifier before sharing this signal to be distributed evenly by output ports over a given location.
Splitters typically come in two, three or four-ways output versions. However, you should know that there is a little loss of signal experienced when using splitters. Hence, set up your cell phone signal booster to minimize this signal loss.
Network cables
There is no way a cell phone signal booster can work without the use of network cables. Network cables are responsible for transferring signals from the antennas to the amplifier, and vice versa; hence, you must choose quality cables for your set-up. Cables should possess a certain amount of flexibility to make them easy to work.
Also, the network signal tends to get lost when traveling over long distances. Therefore, to optimize signal boosting, connect short cables between your antennas, and your amplifiers. The lesser the signal lost in transit, the wider the coverage area will be.
There are quite many network cables compatible with cell phone signal boosters. Some of these cables include the RG174, RG6, RG11, LMR400, and Plenum.
Antennas
The efficiency of your signal booster depends mainly on the quality of antennas used to set it up. While most signal booster kits come fully packed with the interior, and exterior antennas, it will be beneficial to purchase additional antennas to enhance coverage. However, if you are going to be using an extra antenna, you will also need to install a splitter or tap.
Taps
A tap works similarly as a splitter, but the significant difference is that a tap spreads signals unevenly, as compared to the even distribution typical in splitters. It is particularly useful in situations where an area needs more network coverage, compared to other locations.
Benefits of using a signal booster
Apart from the distinct advantage of an improvement in signal strength, there a whole lot of other goodies associated with using signal boosters. Some of these benefits include:
Uninterrupted browsing
It can be extremely frustrating having to repeatedly turn your mobile data on, and off just to load a single web page due to weak cellular networks. However, signal boosting qualities possessed by signal boosters ensure this reduces to the barest minimum.
Enhanced battery life
Many of us don't know this, but phone battery life is directly affected by signal strength. Mobile phones require more power to send and receive signals in areas where coverage is inadequate, leading to a quick battery drain. Signal boosters reduce power consumption by making it relatively easy for cell phones to pick up and transmit signals.
Easy Maintenance
Setting up a cell phone booster is reasonably simple, and there are no unique processes required to use, and maintain one. Most times, all you will need to install a signal booster comes fully packed in the box. Therefore, you won't need to start running helter-skelter looking for installation components.
Improved safety
With signal boosters, you can easily reach out to emergency agencies in times of trouble, even in the remotest of places. Most security features, such as CCTVs and monitored alarm systems, require a steady network connection to work optimally. Hence, a signal booster will come in quite handy.
Affordability
With the vast amount of signal boosters available in the market, you won't have to break the bank to get one to suit your needs. Besides, one-time installation of a signal booster can guarantee you years of improved network coverage, and signal strength.
How to choose a signal booster?
Choosing a signal booster goes way beyond walking into a store, and picking a product that catches your eye. There are several factors you need to take into consideration before buying a signal booster; These include:
Area coverage
The area with inadequate network coverage that needs to be improved should play a vital role in the kind of signal booster you choose. If you need to improve signal strength over a wide area, purchase a signal booster with a dome inside antenna. For signal boosting in a specific direction, a booster with a panel inside antenna is your best bet.
Outside signal strength
The quality of the signal outside your building also influences the choice of cell phone signal boosters. If the exterior connection is stable, an omnidirectional (Yagi) antenna that can pick radio waves in any direction is a perfect choice. For weak outer signals or locations with few cell towers, purchase unidirectional antennas which beam at, and pick signals from the nearest cell tower.
You can find out the state of the signal strength outside your building (weak or strong) with the aid of your mobile phone. Simply hold your phone in one hand, and walk around your building while keeping an eye on the signal bars located at the top right corner of your phone. Spots, where the signal bars are most stable, are the best places to mount an external antenna for your signal booster.
Types of carriers
Recently introduced smart signal boosters are designed to enhance signals for select carriers (such as Verizon, Sprint, AT&T), and networks (2G, 3G or 4G). Therefore, it is vital that you check, and are sure of what carrier your mobile phone works with, as well as available networks before purchasing a signal booster.
How to install a cell phone signal booster?
Installing a cell phone signal booster is relatively easy. It can be done by anyone – even those with little to no technical skills! The only part that might prove challenging is the selection of a location to place your external antenna, but that can even that can be done in a matter of minutes. Some cell phone signal boosters simply require you to plug them in and use them.
Every signal booster kit comes equipped with an instruction manual that explains in detail the steps needed to install the signal booster successfully. However, if you're feeling particularly lazy, or you're short on time, you can employ the services of a technician to help you set up the signal booster at little cost.
FAQs related to Cell Phone Signal Boosters
Will cell phone signal boosters work with no signal?
The simple answer to this is No. Cell phone boosters are incapable of generating signals. They work by picking up existing network signals – no matter how weak – and channeling such signals to locations where network coverage is poor.
Do aluminum foils boost cell phone signal?
Recent scientific research has shown that aluminum foil does boost wireless cell phone signals. Aluminum foil works by stopping signals moving in one direction, and reflecting such signals to areas where they are needed.
Do cell phone boosters work in remote areas?
Cell phone boosters will work in any location, provided there is a nearby cell tower where antennas can pick signals.
Do cell phone signal boosters work with all the carriers?
Cell phone boosters work with all cellular devices (mobile phones, tablets, notebooks) on all major American and Canadian carriers. Recently released smart boosters, however, are carrier-specific and work at specific frequencies.
What is decibel gain?
Simply put, decibel gain is a measure of the increase in phone radio frequency signal to a corresponding change in cell phone signal. Decibel strength is typically represented by a negative number, with higher numbers signifying greater signal strength. Decibel gain levels show the amount of signal enhancement that is capable of being provided by a signal booster. Boosters with higher gain values will generate stronger signals, compared to those with low gain values.
Do thin foils block phone signals?
Yes, thin foils block cell phone signals. The only way your phone would be able to receive any form of signal when wrapped in a thin foil is if its antenna were protruding. However, as we all know, mobile phone companies no longer incorporate an external antenna in their products.