Cameras
The 10 Best Point & Shoot Cameras for 2022 – Reviews and Buyer's Guide
Handy yet powerful cameras.
If you're a vlogging enthusiast just getting into the groove of the craft or someone who wants to own a simple operating camera then a point-and-shoot camera is the best thing you could have.
They come with lenses with plenty of zooms 60x to 83x as well as great wide-angle and macro capability.
The best thing is that they are so compact.
This allows you to carry them all day long and shoot excellent vlogs for your YouTube channel.
Most of the leading names in the DSLR field have mouthwatering compact alternatives in this category. Every year newer point-and-shoot models are being released into the market with more refined features.
This is good news for you as you will have many more options to choose from, and the possibility of getting a nifty gadget within your budget. But with more options comes the headache of deciding which one represents the best value for money.
Here is a run-through of the best cameras in the compact point and shoot category to help you know what to look out for.
Best Point and Shoot Cameras – Quick look
(Click on the name of any camera to read its in-depth review)
---
1. Canon PowerShot G9 X Mark II – Best Overall Point & Shoot Camera
Despite its looks, this camera is much more than your average point-and-shoot. A touch screen display makes it easier for you to adjust some settings as well as compose shots more easily.
The G9 X II ups the game on its predecessor, the original G9 X with a more responsive shutter that offers speeds of up to 8.1fps.
All these advanced features come in a compact, the readily compact body you can readily carry around. And a reasonably fair price too.
For avid videographers though, the G9 X Mark II lets itself down by its lack of 4K video.
Specifications
1-inch, 20MP image sensor.
1080p full HD video capture at 60fps.
3-inch LCD touchscreen display.
Our In-Depth Review:
When it comes to size, few compact cameras can match the new G9. At just 98 x 58 x 31mm and a paltry 206g in weight, this is one of the most portable point-and-shoots on the market. It comes with a rubberized grip on the sides to make sure it doesn't slip out of your hands while you're trying to get that perfect shot.
Don't be fooled by the size; the Canon PowerShot G9 X Mark II is built to perform. It comes with a 1-inch sensor; bigger than what you'll find in your average point-and-shoot. The bigger sensor means you will be able to take higher-quality images in low light. To ensure you still capture great images on the go, Canon has incorporated image stabilization in this model's lens.
Speaking of the G9 X II's lens, it comes with 3x optical zoom, the equivalent of a 24-84mm range camera lens. But while it does reasonably well in capturing distant objects, it doesn't do well in wide-angle photography. So expect to be let down when trying to compose large group shots, cities, or landscapes.
To save on space, most of the adjustable options are on the camera's display. Though the touchscreen is very responsive, some users may not take kindly to having to adjust most settings and navigating through captured videos from the screen.
You will also have to depend fully on the screen to compose images, as the G9 X Mark II doesn't come with a viewfinder. But the quick and highly responsive screen will make composing great shots a breeze. However, relying on the screen will be made a little frustrating by the fact that you won't be able to tilt the display to compose shots at difficult angles or take selfies.
In an era when most cameras, even compact cameras, are coming with 4K video capture, the G9 X II's 1080p HD is a bit of a letdown. But since you are going to get it for vlogging, you would be fine since almost no one streams Youtube videos at 4K.
Pros
Great ergonomics, and easy-to-reach controls.
Highly responsive touchscreen display.
Wide range of manual and semi-automatic modes.
The big 1-inch sensor offers better low-light shots.
Cons
Not the best for wide-angle shots.
No 4K video.
Non-articulating display.
Conclusion:
If you're looking for a light, handy point and shoot that offers close to DSLR quality images, the G9 X Mark II is a great bargain. It is a great tool not just for beginners; the many manual control options it offers will make it a delight for more seasoned photographers. Apart from a few disappointments, such as the lack of an electronic viewfinder, it is a great tool for its selling price.
---
2. Panasonic Lumix FZ1000 – With 4K Video
Though it falls in the point-and-shoot category, this point and shoot have been styled to look and function like a full-on DSLR.
It comes with two eye-catching features that give it a distinct edge over its rivals: a huge sensor and a huge lens. The 16x lens gives a range of up to 400mm while the one-inch sensor offers crystal clear image quality.
More seasoned vloggers will be impressed by the range of controls the FZ1000 offers. It is a solid compromise if you're not quite ready to splash out on a high-end DSLR but still want a gadget that feels like one, and takes almost-as-good shots.
So basically, the Lumix FZ1000 along with its point and shoot compactness also offers the power of a DSLR.
Our In-Depth Review:
While the Lumix FZ1000 is an upgrade from the GH4, it keeps the latter's reputable four-core Venus processor. This combines a good effect with a fast readout sensor to allow the camera to capture 4K video. At the FZ1000's price point, ultra-high-definition video is a real bargain.
The downside to the 4K video in the FZ1000 is that when you zoom in on footage, you tend to lose the wide-angle coverage. This is especially true if you go towards the 400mm range of the lens. The colors are also not very vibrant in low light situations.
High-quality images are this camera's key strong point. Few compact cameras with smaller sensors can compete with the sharpness the FZ1000 offers. In addition to the stills you get from normal shooting, you can extract high-res images from 4K video footage shot at 30fps. You can save 8MP images from the video if you play it back frame by frame.
The makers of this camera have paid particular attention to
noise reduction
. All the way to ISO 1600 you will find very little of the usual blurriness. Overall, users who would like better detail at higher ISOs on this camera are better advised to shoot in RAW format as opposed to JPEG.
The fast autofocus on this camera will allow sports photographers to capture superb action shots on continuous shooting with no noticeable lag. Though in this regard, its elder brother, the GH4, is a little better. Speaking of focus, you can manually set focus points on the display using the free mode. Such flexibility was not available in its predecessor.
You can begin post-processing right on the camera, working on RAW images to reduce noise and adjust brightness among other parameters. There are also a number of photo styles to choose from.
Pros
The 1-inch sensor offers great detail.
Reasonably fast autofocus.
Grips provide good ergonomics.
The rugged, dustproof design is good for all-terrain shooting.
Cons
The plastic body doesn't have a premium feel.
Quite bulky for a point-and-shoot.
Display not a touchscreen.
Conclusion:
For a compact camera, the Panasonic Lumix FZ1000 offers great value for money. You can shoot great images and super-clear videos on the go for both professional and private use with this beauty. The huge range of the lens compromises a bit of the wide-angle qualities, but there are ways to work around that.
---
3. Panasonic Lumix ZS200 – With Power OIS
This compact camera is the ideal companion for all sorts of vlogs, offering high-resolution images and 4K video for virtually every purpose. In low-light situations, the Lumix ZS200 really comes into its own.
The one-inch sensor is highly sensitive and can shoot at up to 12,800 ISO- also handy for dark environments. It comes with a versatile lens that is useful for both wide-angle and telephoto shooting.
High-speed autofocus allows you to capture action shots without the loss of detail that will frustrate you if you try the same on your smartphone.
The cherry on top is that you can get high-resolution photos from 4K video footage when you play it back frame by frame. It may have its shortcomings but the ZS200 is a pretty nifty travel companion.
Our In-Depth Review:
What is really impressive about the ZS200's lens is how Panasonic managed to fit the 15x optical zoom into almost the same body size as its predecessor, the ZS100. The ZS200 is just a millimeter wide and thicker than its older brother. And thanks to this newly designed lens, you will be able to take great macro shots, setting focus from as little as 3cm.
One of the things that makes this camera an ideal travel mate is the fast focus speed. This is made possible by Panasonic's Light Speed autofocus technology. But if you're looking to do sports photography or track subjects, the autofocus on the ZS200 may let you down. The autofocus also doesn't perform too well in low-light situations, especially on the higher range of the optical zoom.
Overall, this camera's 1-inch sensor offers great image quality with sharp detail and bright, natural-looking colors. The manufacturer has worked to reduce noise at higher ISOs in JPEG images.
One of ZS200's limitations is its display. In this day and age of fully articulating displays, one that doesn't let you tilt it for shooting at different angles feels quite limited. This is doubly disappointing taking into account that the camera's electronic viewfinder feels quite cramped to look through (though it offers improved resolution as compared to the ZS100).
However, it must be said that the touchscreen on this camera is quite responsive.
The camera's battery can be charged by plug or USB and offers a decent battery life. This can be extended a bit if you shoot on the new eco30fps mode. If you will be out shooting all day, you will probably need to invest in a secondary battery. Even if the battery of any camera is super good, we still advise everyone to carry an extra battery with them.
Controls on the ZS200 are well marked and placed in a way that makes them easy to navigate even when using one hand. You will be able to thumb through them to adjust ISO and white balance among other settings. You can also opt to adjust them using the camera's responsive high-res display.
Pros
Great zoom range.
Good macro capability.
Many options for manual control.
Easy to reach controls.
Cons
Quite pricey compared to the competition.
Non-articulating display.
Conclusion:
The ZS200 is a great investment for travel and leisure shooting. You will get a sharp 1080P and 4K video from a camera that will easily fit into your hand luggage. More seasoned vloggers looking to get more out of the camera will be pretty pleased with the range of manual controls and how easy they are to use. The camera's relatively high asking price will make many potential buyers think twice about the value they'll be getting, though.
---
4. Ricoh GR II – With GR Engine V
The Ricoh range of compact cameras is popular with street photographers for one thing; their size.
GR II carries this legacy on well with a compact 250-gram body that can easily fit into your pocket. It doesn't have the protruding lens that makes other cameras in its class a bit cumbersome to carry.
The camera's body is compact but by no means flimsy. From its look and feel, you can tell you have a quality camera. The leatherette grips are cute, but good for ergonomics as well.
Despite its size, this beauty packs an APS-C sensor that will help you get great videos even in dimly lit environments.
GR II really is a must-have if you are looking for really compact and lightweight cameras.
Specifications
16MP APS-C-size CMOS sensor.
Full HD 1080p video capture.
4fps continuous shooting.
45 Minutes of battery range for video recording.
Our In-Depth Review:
Its large sensor allows you to capture great videos in low light though its focus is a bit slow (0.7 seconds). The slow focus makes getting good-quality shots of moving subjects quite challenging in dark spaces. However, the camera more than makes up for it with no anti-aliasing filter.
The camera comes with a fixed 28mm lens; no optical zoom. However, you will still be able to get great shots, especially if you can get close to the subject.
Those keen on high-resolution video will feel a little disappointed that the new GR didn't come with a 4K video capture. No image stabilization means that sudden movements of the camera will have a blurring effect on your footage. Vloggers will be further miffed by the absence of movie mode controls.
Ergonomics have been well taken care of by this Ricoh model. Not only is the gadget light and slim enough to easily fit in the pocket, it feels like it's made of premium material. The leatherette grip makes it feel safe in the hand, though you might want to buy a wrist strap for extra peace of mind.
Transferring content captured on the camera to other devices has been made easy by Wi-Fi and NFC connectivity. You can easily transfer videos and pictures from the app to your phone or tablet without losing any of the quality. This may seem like a must-have in cameras made in the 2010s but many competing models lack this feature.
Pros
A large CMOS sensor allows for great depth-of-field shots.
Slimmer and more compact than rivals.
High-quality build.
videos can be transferred easily by Wi-Fi.
Cons
The display is not touchscreen and is non-articulating.
Autofocus is slow in low light.
No electronic viewfinder.
Conclusion:
If you are a vlogger looking for a compact and lightweight camera that also comes with premium build quality, the Ricoh GR II is the perfect companion. It is also a great second camera to have for seasoned Youtubers with full-scale DSLRs as well. You are guaranteed sharp images that require little to no post-processing. All this at a very reasonable price.
---
5. Sony Cyber-Shot DSC-HX400V – With 50X Optical Zoom
Designed to look and feel like a full-scale DSLR, this compact camera is an ideal camera for vloggers. Though a little heavy, it is comfortable to hold and manipulate with well-designed handgrips.
The HX400V retains a number of features from its elder sibling, the HX300, including the 50x optical zoom and the 20.4MP sensor.
More savvy photographers who would like more control over the focus will be grateful for the manual focus that allows them to use an adjustable lens ring. They will also be happy with how fast the HX400V sets autofocus and exposure.
The absence of 4K video may make this camera feel a little dated, but its overall high performance makes up for this.
Specifications
50x optical zoom (24-1200mm equivalent).
10fps continuous shooting.
Articulating 3-inch display.
Our In-Depth Review:
Many users are pleased to find that the 50x zoom is more practical than they may have initially imagined. In addition, Sony's SteadyShot image stabilization ensures that your pictures and videos will not be blurry even with the entire lens out of the housing.
Picture quality is a given with the HX400 thanks to its 20.4 MP sensor. This camera takes pretty good low-light shots, but past ISO 1600, pictures start to lose detail. Macro shots are where this camera really shines, allowing you to focus on subjects just a centimeter away.
Though the start-up of the camera is a bit slow compared to a proper DSLR, the HX400V makes up for it with fast autofocus. Processing of images is also quite fast- it takes a little over two seconds between shooting and producing a JPEG image.
Among the creative options, this camera offers is the High Dynamic Range (HDR) mode, which you can use to combine two images shot at different exposures. You can also play around with multiple color modes and effects to give your pictures a creative edge.
The HX400V lets itself down a little in the portability department. Those looking for a light, compact camera for street or holiday photography may find competing models like the Nikon B700 more appealing.
However, the chunky finger grips on the Sony make it feel more balanced and comfortable to hold. Including the lens ring that more experienced photographers used to manual focus adjustment will take to.
In terms of Internet connectivity, the HX400 is a real upgrade from the HX300, which never had inbuilt Wi-Fi, NFC or GPS.
Pros
Takes great macro images.
Also great for wide-angle capture.
Great zooming capability for stills and video.
Ergonomically well-designed grips.
Cons
Increased ISO speed leads to noisier images.
Display not a touchscreen.
Heavy and bulky for a compact shooter.
Conclusion:
Rivals in the point and shoot space can offer more zooming power than the Sony HX400V and others will offer the 4K video glaringly lacking in this model. But the HX400V comes with an arsenal of features that produce high-quality stills and make shooting fun. Sony enthusiasts may argue that the HX400V brings too little change from the HX300; at least not enough to trouble serious competitors. Or justify its slightly high pricing. Some will view it as a great entry-level camera with everything they need to capture a memorable day put.
---
6. Canon Powershot SX60 – With 65X Optical Zoom
The Canon PowerShot SX60 is considered one of the better ultrazoom point and shoot cameras (65x optical zoom 21-1365mm equivalent).
This allows you to capture distant objects as well as great landscape and architecture shots.
You will also be able to take fantastic macro shots, getting as close to the subject as you want. Along with its compact size, these features make the SX60 the ideal travel companion.
Specifications
16 Megapixel BSI-CMOS Sensor.
65X optical zoom.
Optical Photo Stabilization.
Continuous shooting at 6.4fps.
Our In-Depth Review:
As far as bridge cameras go, the Canon PowerShot SX60 features one of the longer zoom lenses available; 65 times (21-1365 millimeters, equivalent full-frame). In action, it is simply mind-blowing. Though it doesn't pack the largest spec, in the real world, the variance is not noticeable.
This Canon presents fine detail and color when compared to its contemporaries. Excellent controls and rival-beating advanced features such as RAW format image capture, external flash hot shoe, and external microphone jack make this the camera to beat in this class. Relatively, all this is achieved at a fair price point, making it a favorite to many who prefer bridge camera super-zooms.
The design of the Canon PowerShot SX60 can be described as comfortable and compact. It is very portable with a right handgrip that feels natural. The adjustment wheel is reassuringly clicky, while the 3-inch LCD found at the rear can flip leftwards while rotating 170 degrees for ideal selfie-shooting or holding the camera low or high.
The electronic, 640 x 480 viewfinder will be used more on bright-day shooting, while the long zoom can be steadied by holding it at eye level.
The button is labeled FUNCT. SET on the camera's rear brings up a worthwhile X-Y axis found on the on-screen menu. Click down or up to select important image settings like light-metering or ISO mode, and click right and left to toggle the setting selected. The on-screen menu's look is somewhat customizable and features can be reprogrammed so that a few of the shortcut buttons make appear.
As mentioned before, the zoom is plenty big. 65 x zoom brings into focus things the naked eye would not even know existed.
The image quality of the Canon PowerShot SX60 emphasizes detail, especially by day, with images displaying true colors.
Video quality is good by day, not so much by night. Capped at a resolution of 1080p at 60fps (no UHD/4K), it is perfectly okay for posting online, with great color and detail.
Crisp sound is captured by the in-built microphones, ideally without howling wind. Due to this camera including an external microphone jack, it can be set up to record high-quality sound when considered against its peers, who only have in-built mics.
One of its best video attributes is its autofocus mode, named Tracking AF. This allows for sharper renditions of moving objects.
Pros
Fair price.
Useful overall handling and especially controls displayed by the screen.
The 3-inch screen that you could tilt.
Detailed video and crisp photos.
Cons
Limited performance in low light, particularly for video.
Conclusion:
The bottom line is the Canon PowerShot SX 60 is a great all-around deal. While being nowhere near perfect, it strikes the best balance between features, with expansive detail and rich color in videos and photos, great autofocus, an easy-to-use user interface, and added features such as a mic jack and RAW photo capture. This camera places ahead of the rest for its compact design, which packs a monster zoom at a fair price.
---
7. Fujifilm X100F – With Hybrid Viewfinder
The Fujifilm X100F has been ever-present in the point and shoot camera market for a few years now, and to those in the know, needs no further introduction: it is the sleekest and smallest Fuji camera currently on sale.
It is the fourth in the X100 series and comes with that traditional look we all know and love.
With a brand new 24MP sensor and a faster processor, you can expect improved image quality from the previous model.
To help you compose your shots more accurately, the X100F comes with a unique hybrid optical/electronic viewfinder. If you don't mind shelling out a little extra, this could be a classy addition to your holiday gear.
Specifications
24 Mega Pixel X-Trans CMOS Sensor.
AF point-setting joystick.
Dial for ISO control (turn after lifting the dial for shutter speed).
Image parameters that are finer-grained.
Our In-Depth Review:
The Fujifilm X100F is an exceptional camera, especially for those looking for a camera for everyday use, from casuals to professionals. Portability and form factors are very important aspects of a digital camera.
As such, this camera's form factor and build quality are top-notch, as well as ergonomic and stylish. The Fujifilm X100F is basically an X-Pro 2; feather-light and paper-thin, featuring a tiny f/2 of 23 mm – a lens and camera combination that is small enough for your jacket pocket, or at a stretch, your pant pocket – all housed in the body of a tank.
The body is substantial, but light. The housing made of all metal feels durable and expensive. Aperture can be changed on the go by those who are either left or right-handed, using two extrusions on both sides of the lens' aperture ring. Some may choose to use the camera mainly on autofocus, while others may employ the focus ring, surprisingly usable when you consider the lens' length.
The joystick selector for point focusing is a feature so transformative, you wonder how you operated without it. It is that convenient.
The ergonomics are not perfect but are great. The battery being closely placed against the SD card makes stabilizer or tripod shooting less than ideal. Monopod or tripod users may want to avoid this camera. The integrated dial for ISO that adjusts when lifted is also not the handiest of features.
The camera's diminutive size may make some photographers feel restricted, and there are screw-on plates and handles that make longer shoots more comfortable.
Fujifilm X100F's image quality is outstanding. Identical on the inside and heavily inspired on the outside to the Fujifilm X-Pro 2, this is not surprising, as the latter camera is in a class of its own in its own right. Accurate color rendering is the hallmark of the 24MP X-Trans III sensor, especially when photographing skin tones, which is included in both cameras.
The 23mm f/2 lens is phenomenal, with a delectable lens design. Impressively sharp is how some would describe the Fuji X100F's lens, with wonderfully detailed photos from end to end.
Not all is perfect with the lens in front of the Fujifilm X100F. The CA (chromatic aberration) is very noticeable when taking wide pictures.
Pros
Attractive design.
Traditional controls and dials.
Modes for film simulation.
Larger battery.
Cons
Impractical ISO dial.
Somewhat soft lens at f/2.
Conclusion:
This camera holds its value very well indeed. It is also a camera purchase that is low-risk. Considering its pocketable form and its image quality, the Fujifilm X100F has no peers currently on the market. It has successfully married image quality and form factor that makes it, even with its hefty price tag, worth it. It is handy to carry, quick to start up, fast focus, and just like that – you have captured your shot.
---
8. Nikon COOLPIX P900 – With 83X Zoom
Apart from its headline-grabbing zoom feature, the Nikon COOLPIX P900 is one of the better 'bridge cameras', in that it is positioned in between typical compacts and SLRs.
It offers crisp image quality when there is adequate light and can be used to create stunning macro images. Manual control settings are available and easy to use.
That being said, there are a few places where the P900 falls short.
Specifications
83x range of zoom.
3-inch flip/tilt display.
Eye control containing electronic viewfinder.
18 scene templates.
Our In-Depth Review:
The Nikon Coolpix P900 can be described to have a whopping zoom range. Its optical zoom of 83x begins at a very wide 24mm and finishes at a frankly remarkable 2,000mm. Its Dynamic Fine Zoom feature digitally heightens the range to about 4,000mm with little quality loss.
This type of zoom range is ideal for those keen on wildlife or bird photography, as well as maritime photography. Even those who will not dabble in that kind of photographic pursuit can still enjoy this camera's incredible zoom range. The ability to hone in on a faraway object or animal is amazing. For those astonishing feats of zoom is a priority, this is the only camera for you, at the moment.
In terms of image quality, oodles of zoom does not necessarily translate to top-notch images. Looking particularly at point-and-shoot cameras, the opposite usually holds true. The P900's sensor is considered small, smaller still in comparison to high-end compacts, DSLRs, or mirrorless compacts. Typically, a large sensor means better photos.
Be that as it may, the Nikon COOLPIX P900 produces images that are good. Its images are hindered by the lack of RAW capture feature, for it only shoots in JPEG, meaning editing after a shot can only accomplish so much. This can also be said of improving upon Nikon's noise reduction at heightened ISO sensitivities.
Video quality can be great, as long as there is plenty of light. The higher the zoom is, the Nikon COOLPIX P900 will struggle appreciably to focus on subjects in low contrast. Additionally, one has to make do with the built-in stereo microphones as this camera does not offer a microphone jack. While recording and needing to zoom inwards and outwards, the lens movement will cause the microphones to pick up on sound that is often heard in quieter scenes.
The Nikon COOLPIX P900's telephoto autofocus speed is noteworthy and manages to surpass many of Nikon's fellow mega-zoom products. It is relatively fast to turn on and shoot, as it is between shots. Activating the flash feature is not automatic, and only takes slightly more time to deploy and shoot.
Shutter lag is minimal, both in dim conditions and in bright lighting. It can shoot continuously at a fast clip, though storing those images before it is ready to shoot again can take longer than its rivals.
Pros
Electronic viewfinder.
An LCD screen that articulates.
Numerous features for manual control.
Cons
Images are not as sharp.
ISO is limited to 6400.
Comparatively large and heavy.
High price point.
Conclusion:
The Nikon P900 attempts to do it all and succeeds at a good number of them. With its zoom, it replaces a whole host of lenses. This makes its worth go up considerably while being much more portable than the alternatives. It is ideal for those who prefer to shoot in JPEG and whose end product will be shared on the web or a maximum of 8"x10" prints.
---
9. Olympus TG-5 – With 20fps in Continuous Shooting
Mostly outdoorsy types will truly appreciate this camera's capabilities. For those that require a bit more from a phone's abilities, but don't quite require a full-on DSLR, on activities such as kayaking, yachting, skiing, mountain biking, climbing, or hiking.
It has a rugged, waterproof exterior, which will allow you to take it virtually anywhere. Aside from the TG-5's all-weather capabilities, it does take fantastic photos and decent video.
Specifications
Movies 30fps/4K, 120fps/1080p.
20fps continuous shooting.
Pro-capture mode.
RAW recording support.
Our In-Depth Review:
The Olympus Tough TG-5 can be described as a rugged, fairly indestructible camera that is dust-proof, crush-proof up to 220lgf/100kgf, shock-proof up to 7ft/2.1m, and waterproof up to 50ft/15m. The lens is protected from fogging up by the 2-pane glass and offers an in-built compass, thermometer, manometer, and GPS. Other features included are 4K videos, Wi-Fi, burst shooting rates of up to 10fps, and a 3-inch LCD.
This point and shoot camera are ideal for those frustrated with action cameras, specifically their poor quality of videos and photos. Low-light images might not be the best, but it is leaps and bounds better than its fellow rugged cameras and in terms of still photos, better than most if not all action cameras.
The TG-5 has a 12MP sensor while its predecessor, the TG-4 featured a 16MP one. The loss of megapixels is overcome by the TG-5 being able to shoot RAW format and by diminishing noise performance by pixels being less densely squeezed in a sensor that is relatively small.
The lens's macro ability is a very good feature to have, which activates the Microscope mode. The lens is zoomed in slightly, narrowing the field of view while at the same time tightening the highest aperture to f/2.3. Focus is enhanced by this, even on objects that are very close.
This camera can also be set up to work in a mode known as Full Automatic Mode. This is for the novice photographer who knows nothing of ISO settings and f-stops but still demands great photos.
For more experienced photographers, manual control, to some level, is also offered. The mode dial that sits at the rear offers various options like Aperture and Program shooting, on top of the movie, custom, scene, underwater, and macro options. Omitted is support for full Manual and Shutter priority.
The LCD screen located at the rear does not support touch, for understandable reasons. The waterproofing could be compromised and touch technology does not work submerged underwater. The display is not as crisp as its price may suggest.
Most Olympus TG-5 buyers buy it for its rugged abilities. Not only does it excel underwater, but it is also useful to action junkies such as skiers, kayakers, bikers, climbers, and hikers.
Additionally, this camera can still be used in low-temperature situations, making it appealing to those who enjoy trips during the winter, including those who visit the much colder Polar Regions.
Also featured on this camera is a mode for tracking a specific route and associating it with particular videos or photos.
The TG-5 can be recharged through micro USB, a feature that not many cameras possess. This means battery levels can be maintained on the go through a laptop or a portable cellphone battery.
The weaknesses of this camera are its user interface, which is clunky, and its fiddly and unstable Wi-Fi image transferring, handled by more apps than it feels necessary.
Pros
Design that is travel-proof.
4K video recording.
Action/GPS tracking.
Daytime images are vibrant.
Cons
Battery life is average.
Baffling apps.
Conclusion:
Despite stiff competition, the Olympus TG-5 is still a rugged compact camera segment standout – packing above-average image quality and more capabilities than its peers.
---
10. Panasonic Lumix FZ80 – Affordable 4K Camera
The Panasonic FZ80 feels and appears inexpensive, though it delivers exceptional videos and photographs, which exceed its cheap exterior.
This camera, as a package, offers outstanding value for your money.
This is probably one of the cheapest point and shoot cameras that comes with 4K video recording.
Specifications
18.1 megapixel  CMOS sensor.
3-inch LCD touchscreen.
80-6400 sensitivity.
USB Micro-B and Mini HDMI ports.
Our In-Depth Review:
The Panasonic Lumix FZ80 is a camera offering value for those who are budget conscious. Among its features are 4K video, 18MP, and 60 times optical zoom for an astonishingly low price.
Its design can be described as 'plasticky'. It looks and feels like a budget camera, but that is not a particularly bad thing. It weighs very little, and for those that prefer their cameras hanging around their necks, it will not be very noticeable. In the super-zoom camera segment, it is quite compact in comparison to its competitors. This makes it an ideal travel camera, where weight matters most.
The initial set-up process is relatively simple, aided in large part by its touchscreen. On the other hand, this camera is feature-rich and as such, has a steep learning curve in order to master its many offerings. It sensibly contains a very thorough set of manuals.
The Panasonic Lumix FZ80 comes with a wide array of modes and controls. These include the usual control dial, shutter and zoom buttons, record button, and mode dial. While tactile and serviceable, this camera features a particular Panasonic feature called 'Post Focus' and a mode for selecting 4K.
The viewfinder and screen are not the best out there, and neither does it articulately. It is, though, touch-enabled. The controls to the touchscreen are intuitive and responsive, benefiting the user greatly when setting emphasis points and navigating menus. However, the viewfinder is washed out and small, best avoided because of its inferior quality.
The Panasonic Lumix FZ80's autofocus is great at tracking, but on the whole, unimpressive. Low light conditions especially give this camera trouble focusing, but its ability to track a subject is excellent. Once a subject is locked, it tracks exceptionally, without fail. It can also accomplish its impressive tracking even when the subject is moving into and out of frame.
Photo quality is surprisingly good, belying its price. Pricier point and shoot cameras are well rivaled by this camera, especially in terms of JPEG and RAW image quality. Unfortunately, the high ISO presentation of this camera is mediocre, especially in low light situations, even with the aid of image stabilization.
Conversely, with inadequate lighting, the Panasonic Lumix FZ80 is exceptional in image quality, topping many of its contemporaries in the point and shoot camera niche.
Video quality is way above par for a camera at this price point. At 30fps, it can record 4K video, with the footage captured being remarkably detailed and sharp. The glaring flaw in this instance is the missing microphone port, which in addition to the screen not articulating, means this camera is not completely ideal for vlogging purposes.
The Wi-Fi connecting software included in the Panasonic Lumix FZ80 connects wirelessly to a smartphone with a free app by Panasonic downloaded. This allows for image transfer for sharing and editing while traveling.
Pros
An insane zoom range of 60X.
Impressive touchscreen.
Exceptional video quality.
Good image quality.
Cons
Lack of microphone port.
Fixed screen.
Chintzy, cheap exterior.
Conclusion:
The Panasonic LUMIX FZ-80 features a poorly laid-out menu system and chintzy construction. In spite of this, it offers excellent image quality and an outstanding touchscreen interface, making it very competitive with cameras that cost a lot more. You will not find a better bang for your camera buck elsewhere.
---
Point and Shoot cameras – Buyer's Guide
What are point and shoot cameras?
In a nutshell, point and shoot cameras are powerful cameras that are not bulky to carry and are also super easy to use.
You can say the same for mobile phones, and the question here arises why can't we then use our mobile phones instead of spending a couple of hundred dollars on a point-and-shoot camera?
And the answer to that is that mobile phones might have some features that the point-and-shoot cameras have but they do not have all the features and options to add an optical zoom lens in one of them.
Comparing them to the DSLR camera, they are super easy to use and there is almost no learning curve involved with them, but there are not a lot of customization options you get. It is said that the point and shoot camera works best when used on automatic settings.
Other than that, as compared to the DSLR cameras, they are also super portable and lightweight.
How are they different from DSLR cameras?
Someone who is going to use both cameras for some casual photography might not see the differences, but if you get down to a professional comparison then there are some major differences between both types.
Instead of comparing them side by side, let's look at the pros and cons of both types individually.
Pros of point and shoot cameras
Size and weight: The point and shoot cameras win over all the camera types when it comes to size and weight. They are very lightweight and could be easily held by just one hand.
Price: Another good thing about the point and shoot cameras is the price bracket at which they come in. They are not super cheap but if compared to the DSLR cameras they are quite affordable.
Fixed lens: Not all, but most of the point and shoot cameras come with a fixed lens, which means no hassle of buying the lens separately.
Cons of point and shoot cameras
Limited controls:
As said earlier, there are not a lot of customization options on point and shoot cameras.
There is very limited control over the shutter speed and aperture, also there is no distance marking on the lens. Although there is a manual mode, things get tougher to control in that mode and that is why it is best to use the point and shoot cameras in the automatic mode.
Low light shooting:
Point and shoot cameras are not capable of good shooting in low lighting conditions.
Wide-angle:
Since the point and shoot cameras come with a smaller lens, you can not put a lot of scenes in the frame and have to move back if you want to capture more.
Image and video quality:
Most of the point and shoot cameras still come with small sensors as compared to the DSLR camera which makes it hard to match the image quality.
But if we talk about some of the higher-end modern point and shoot cameras, then this could be untrue since the modern say point and shoots are really powerful and can actually match the quality of the DSLR cameras.
Pros of DSLR cameras
Controls:
The body of the DSLR cameras is filled with control buttons which are actually quite helpful in operations also they are customizable up to an extent.
Customization options:
Freedom to use lenses:
There are a lot of lenses that can be mounted on DSLR cameras.
You can not mount any and every lens on any DSLR, but still, there are a lot of lenses supported by every DSLR camera.
You must know what lenses your camera supports before you buy one. Also if you have some existing lens that you want to use with your new camera, you should check beforehand whether the new camera supports that lens or not.
Build quality:
Although its no hidden fact that DSLR cameras are bulky, they have some really robust build quality.
Although most of the body is built of plastic, the plastic used on them is of the best quality.
The higher-end professional DSLRs are a build-up of magnesium alloy which would allow you some rough usage without any issues.
Autofocus:
The DSLR cameras are still known to have the best autofocus. In fact, that's one of the things where the DSLR camera beat mirrorless cameras.
They acquire focus in no time and can offer up to 100+ autofocus points. An average DSLR usually comes with 10+ autofocus points
Shutter speed:
The DSLRs click shots in no time. If you are buying a DSLR camera to record some fast action videos then there is no chance that you will be disappointed.
Some of the premium DSLR cameras come with an excellent shutter speed that allows you to record fast-action videos at up to 10fps.
Dual Pixel CMOS:
When maintaining the autofocus on a fast-moving object, nothing could be as good as the dual pixel CMOS. Dual pixel Cmos is a canon-exclusive feature that we love and wanted to add it over here.
It keeps the autofocus intact on the fast-moving object and makes the shift so fast that you won't be able to notice it. And all of this happens automatically.
Cons of DSLR cameras
Weight: DSLR cameras are bulky and heavy, and that goes for all the DSLR cameras on the market. Some of them might be less heavy, but they would be still heavy.
Pricing:
DSLR cameras are not cheap. You would have to spend atleast $500 to get a decent DSLR camera with very basic functionality.
For something good, you would have to spend something close to $1000.
Learning Curve:
A beginner would surely find it hard to operate a DSLR camera at first.
There are a lot of setting options involved, choice of lenses, adjusting the exposure, etc.
With the point and shoot cameras, everything is quick and simple right out of the box.
Are  point and shoot cameras powerful
Depends!
And that actually depends on a lot of many factors. We have said a lot many times that modern-day point and shoot cameras like Canon G9X Mark II or any other camera mentioned on this list come with some really powerful features that are improving day by day.
It would still take some time for them to match the performance of the DSLRs since the DSLR cameras come with hardware components that can not be fitted inside the body of the point and shoot cameras which gives them an over the latter.
What are some of the best point and shoot camera brands?
The two brands that are always on the top of the trends are Panasonic and Canon.
In fact, two of the cameras from these brands, the Panasonic Lumix fz80 and the Canon G7X Mark II are our all-time favorites.
One of the other good brands in the market is the Nikon. Their Coolpix series is an immensely popular series in the market.
Accessories you should look for
Just buying a point and shoot camera could be sufficient but getting some accessories could make the overall shooting experience better.
Let's have a look at a few of the accessories that you should consider:
Tripod
If you want to take steady shots you must buy a tripod.
A tripod provides an excellent grip when recording videos or taking pictures. It not only makes the camera easy to hold but also helps while taking shots from different angles.
Also, the tripod does not come with an expensive price tag. You can get an excellent tripod for under $20.
External microphone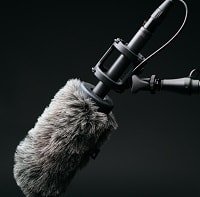 Usually, all the point and shoot cameras come with some kind of inbuilt microphones, but they are not the greatest microphones you can have.
We recommend getting an external microphone for yourself.
If that's a wireless one then that would be even better.
With a wireless microphone attached to you, the audio would always be crystal clear.
Spare batteries
Batteries on the point and shoot camera or any camera for that matter do not last long. They usually last for around 4-5 hours, which would be quite less if you are going to spend all day out shooting.
We recommend you to get at least two spare batteries so that you can extend your usage time for 8-10 hours.
Extra memory cards
Since the video and pictures shot on these high-end point and shoot cameras consume a lot of space, your memory card space will run out quite faster.
We recommend getting some spare memory cards. There is no fixed number of memory cards that you should get, you can decide that based on your usage pattern.
Memory card reader
You need a memory card reader to transfer files from the memory card to your laptop.
But make sure that the memory card reader you are going for comes with a fast read and write speed so that the transferring process does not take a lot of your time.
Factors and Features to consider while buying a point and shoot camera
Megapixels
Lens
Aperture
Image stabilization
Fps
Shutter speed
LCD screen
Battery
Design
A pixel is made up of multiple pixels, and 1MP equals to million pixels.
The number of megapixels determines the resolution of the image. The more pixels, the better the clarity of the image.
But there should be a perfect balance, putting too many pixels in a small frame can make the output content noisy.
In regards to the point and shoot cameras, anything close to 20MP would work great.
On our list of best point and shoot cameras, the camera that has the most megapixels is the Fujifilm X100
Lens is the most important component in any camera. However in the case of point and shoot cameras, you do not get a lot to choose from, still, if you look for cameras that have fast apertures and good optical image stabilization, you would be fine.
In a nutshell, the aperture is the opening in the camera lens,
It is the thing that decides the amount of light that would reach the sensors.
In modern-day Point and shoot cameras, you can control the aperture size.
Remember when you had a clear well-focused shot on your frame, and you were just about to hit the click button, your hand shook and the whole picture was blurred?
OIS AKA optical image stabilization prevents the blurring of the images.
Optical image stabilization controls the path of the image and shifts the lens to counter the shake or the movement that would cause the blur.
The newer mobile phones have also now started coming with this technology.
FPS or frame rate per second refers to the capability of the camera to take continuous shots just by holding down the shutter button.
This is often referred to as burst mode. More the fps, the better the capability of the camera to shoot fast action shots.
On average a good camera comes with 6fps while some of the high-end cameras come with the capability to shoot 10 frames per second.
Also known as exposure time, this is the time for which the shutter is directly exposed to the sunlight.
The faster the shutter speed, the better the quality of the picture
If you are going to buy a point and shoot camera for vlogging purposes then you must make sure that the camera has an articulating display.
An articulating display will allow you to monitor the vlog while its being recorded.
Battery of the cameras are usually not too great, so until the camera, you are going for has a battery range of 4-5 hours, you are good to go with it.
The design of the point and shoot cameras are usually compact, But still, it would be wise to check the size and the weight of the camera beforehand.
Faqs related to the point and shoot cameras:
What is the difference between point and shoot cameras and DSLR cameras
There are a lot of differences between a point and shoot camera and a DSLR camera while the size and weight being one of the most noticeable ones. Technically talking, the DSLR cameras have better image quality, iso, and autofocus as compared to the point and shoot cameras.
What are the best point and shoot camera
Canon G7X Mark II and G9X Mark II are currently two of the best point and shoot cameras in the market and they are also our most recommend cameras for the vloggers.
Is it worth buying the compact cameras
Looking at the technology advancement now, it is completely worth buying the compact cameras. They come with an excellent image and video quality and are also capable of recording videos at high frames per second.
What is the best inexpensive point and shoot camera
In our experience, the Panasonic Lumix Fz80 is one of the most affordable point and shoot camera you can get. At a really affordable price, the camera offers you 4K technology.
Which point and shoot camera work in dim light
Fujifilm X100 comes with great ISO range and gives out excellent pictures and videos even in low lighting conditions.
What is the easiest camera to use
Most of the point cameras are super easy to use. They come with automatic settings options which makes them perfectly usable out of the box.
Why use a point and shoot camera instead of a phone
Alot many times people compare the point and shoot cameras with the mobile phones and that comparison is right up to an extent, but still the point and shoot cameras are quite ahead of the mobile phones. The first difference is the zooming functionality. Smartphones do come with great zooming functionality but they still use digital use as compared to the optical zoom used by point and shoot cameras. Another difference is the control that you get over the settings. Although previous-gen cameras did not offer control over the exposure and the shutter speed, with modern-day point and shoot cameras you can control every aspect of the camera. The third one is the ISO. Now we know that we said that the ISO in point and shoot cameras is not as good as the DSLR, but it is still better than mobile phones. Although some of the high-end mobile phones in the market have now started coming with great lowlight shooting capability
Conclusion:
Point and shoot cameras today are extremely powerful. They are not like those old digital cameras that had no advanced functionalities and were just capable of taking ok photographs.
With the point and shoot cameras today you are not just able to take good photographs, but you can also record some high-quality FHD videos.
Some of the point and shoot cameras are also capable of recording 4K videos.
Here is the conclusion for our Buyer's guide on the best point and shoot cameras in 2022.
The best overall point and shoot camera on our list is the Canon G9X Mark II
The point and shoot camera that could also be used for adventure vlogging is the Olympus TG-5
The most affordable 4K points and shoot camera according to us is the Panasonic Lumix FZ80
---
If you need more info, have a look at these other great Point and Shoot cameras buying guides by PC Mag, Creative Bloq, and Tech Radar.
Related Buyer's Guide