Cameras
The 10 Best Vlogging Cameras for 2022 – Reviews and Buyer's Guide
Handy yet powerful cameras that are perfect for vloggers.
Gone are the days you had to invest in a high-end DSLR to be able to capture detailed, high-resolution images or video footage.
That kind of investment, running into the thousands of dollars, might not make sense to most amateur vloggers, much less those just setting out.
If you fall into either of those categories of camera buyers, you want a gadget that will help you capture pro-like content without costing you an arm and a leg.
Thankfully manufacturers have been hard at work creating and steadily improving, their compact system (CSC) range of cameras. These compact vlogging cameras are not only ideal for enthusiasts, but they are also handy for professionals who need a smaller second camera to supplement still images with HD or 4K video.
With a host of vlogging cameras being released into the market every year, choosing which to buy can be a challenge. Each lays claim to the title of 'best in range' with an array of enticing features and specs.
To help you out we've compiled a review of some of the leading compact vlogging cameras available today. Depending on what you're hoping to achieve, they can produce superb content at humane prices.
Best Vlogging Cameras for 2022 – Quick Look
(Click on the name of any camera to read its in-depth review)
1. Canon PowerShot G7X Mark II – Used by Top Vloggers
This first upgrade of the original G7 continues the good work of the latest in Canon's line of PowerShot point-and-shoot range.
The key upgrade the G7 X Mark II offers is the DIGIC 7 processor, which allows the shooter to maximize on the camera's built-in lens and one-inch sensor to capture more detail.
Canon buffs will notice the improved performance in low-light settings.
Specifications
4.2x optical zoom (24-100mm lens).
Up to 8fps speed continuous shooting.
Wifi and NFC connection.
1-inch, 20.1MP sensor.
Our In-Depth Review:
Besides the 24-100mm, f/1.8-2.8 lens, the camera also retains most of the body of its predecessor, including the 3-inch touchscreen display.
The most noteworthy modification the G7X II boasts is the DIGIC 7 processor that was the latest in Canon cameras at the time it was released into the market.
Focusing on its lens, the G7X Mark II beats many of its competitors with the added range of the 4.2x zoom. However, wide-angle performance is compromised as a result. There is very noticeable distortion when working with RAW images- the camera rectifies this for JPEG files with quite a bit of distortion correction.
When it comes to shooting bursts of still images, the 8fps lens will come in handy especially when capturing sports or dance shows. This may be nothing compared to the 30 frames per second high-end DSLRs offer at 1080p, but it's quite nifty for a point-and-shoot.
While the G7X II retains the display of its predecessor, it gives even this feature a slight twist; the ability to tilt the screen 45 degrees downwards. You will be grateful for this modification when you need to compose in bright settings.
The display is bright and can bend further than the one on the previous model. But some may feel that this doesn't quite make up for the absence of a viewfinder.
The absence of 4K tech will be a bit of a downer for those hoping to capture ultra-high-definition footage. But YouTubers looking to capture crisp video on the go will be happy with the 1080p video the G7 II offers and its highly portable body.
Pros
Performance of high-end DSLRs in a compact, highly portable body.
Faster burst shooting rate.
Bright and clear fully articulating touchscreen display.
Improved ergonomics.
Cons
No 4k video capture.
Focus is not very fast in low-light settings.
Conclusion:
Photo enthusiasts looking for a camera that's not complicated and can take high-quality images and video should give the Canon PowerShot G7X Mark II a run. Thanks to its new DIGIC 7 processor, it is significantly faster than the original G7X. The major setback with this version of the G7X is that it doesn't offer vloggers 4K video. This notwithstanding, they can expect a lot more detail in video and stills because of the 1.0-inch sensor.
---
2. Canon PowerShot G9 X Mark II – Best Overall Vlogging Camera
Most peoples' camera reference is their phone. Newer smartphones have very sophisticated cameras, and to most people, that is as much as they need.
As good as phone cameras are nowadays, they are still limited for all but casual photographers. Their biggest drawback is their not having an optical zoom function.
Enter the Canon PowerShot G9 Mark II, featuring three times optical zoom, with the added knowledge of Canon's reliability and comfort, and the well-earned reputation for great image quality.
Specifications
8.2fps shooting in burst mode.
20.1-megapixel 1-inch type CMOS.
It comes with a Digic 7 processor.
3X Optical zoom and 3 inch LCD screen.
Our In-Depth Review:
This model of camera places in the center of Canon's lineup of point-and-shoots, which has been recently revamped, being an entry-level version in comparison to higher-end cameras in the G-series.
The G9 X Mark II compares to higher-end point-and-shoots from yesteryear, including large sensors and numerous other features.
During image testing, this point-and-shoot camera excels, with a familiar feel about it that reassures the user of its durability. In a crowded point-and-shoot camera segment, this camera is one of the better choices you can make, as it is reliable, compact and produces excellent images.
In hand, this camera feels like a quality product. Its handling and build are top-notch, with rubberized panels both on the rear and front for the purposes of aiding in the grip. A strap to your waist is still recommended though for a hold that is secure.
The rear panel is not large, leaving little room for buttons, such as a four-way directional dial, as the LCD screen measures three inches.
Navigation is achieved by the use of a touchscreen, which is responsive and quick. This screen, however, cannot be flipped forward or tilted for shooting selfies. Canon omitted an electronic viewfinder, as there isn't the space for one.
The top panel of the camera features a dial that gives the user access to semi-automatic and manual shooting modes, for those with a more creative photography inclination. Also featured on the top panel is a flash that pops up, as well as a zoom control ring circling the lens for those that would rather not utilize the top panel's zoom ring.
Pros
Controls are easy to navigate.
Menu system simple to grasp.
3x optical zoom better than most smartphone cameras.
Excellent low-light image quality.
Conclusion:
Should you invest in this camera? Yes, if you are slightly more interested in photography than the casual smartphone user. Those who prefer a dedicated camera would benefit from this point-and-shoot, as it offers great image quality, fast, reliable and is compact. The days of a dedicated camera are not long gone, as evidenced by this very capable point-and-shoot.
---
3. GoPro HERO 7 Black – Best Adventure Vlogging Camera
The GoPro Hero 7 Black is the newest flagship from GoPro for its range of action cameras. It is the successor to the popular Hero 6 Black from 2017.
Fundamentally, this new camera is considered by many in the industry as 'one of the top choices in the action camera space available today'.
As with the previous version, the Hero 7 Black comes with a myriad of mounting accessories, one of the best-in-class automatic image stabilization feature package, waterproof 4K and is still very much, pocket-able.
Specifications
1080p@240fps; 4K@60fps video.
12 megapixels sensor.
Smartphone live streaming.
Slo-mo and timelapse modes.
Our In-Depth Review:
Being physically identical to the Hero 6 Black, the other major changes are its black color paint job and its audio-improving redesigned microphone.
Software-wise, there are several new features. These include video Livestream capabilities through a smartphone to sites such as Facebook, TimeWarp, which is a new timelapse effect and HyperSmooth, which is an improved image stabilization feature.
Although lacking in new imaging improvements or shooting modes, it does offer exciting upgrades that should be useful to old and new users alike. Stability enhancements alone will save hours of footage that would have otherwise been discarded.
Still, the picture quality is also improved, with the addition of live-streaming capabilities for the social media conscious. Additionally, the Hero 7 launches with an identical price out of the box as the previous generation Hero 6 meaning the impact on clients' pockets is non-existent.
The Hero 7 Black's new HyperSmooth Image Stabilization feature is achieved electronically, within the camera. In terms of the level of improvement, Hero 7's HyperSmooth feature is markedly better than the Hero 6's image stabilization, and more so than the Hero 5's.
GoPro claims stabilizing images electronically is advantageous due to software being able to achieve more movement than physical lens movement.
The GP1 processor found in Hero 7 uses predictive analysis to power the image stabilization powers of the camera, preempting serves while keeping images free from unwanted jitters and jerks. It is undoubtedly a great improvement that will save a lot of images and footage that would otherwise be discarded.
All this is to say, the GoPro Hero 7 is the social age's first all action camera, built with sharers and posters in mind, with its smooth video and live streaming capabilities.
Pros
Incredible image stabilization.
Enhanced audio quality.
FHD videos at a high frame rate of 240 fps.
Waterproof even without any casing.
Cons
Occasional unresponsive or sluggish UI.
It can run hot while recording in 4K.
Conclusion:
Significantly, the extremely effective HyperSmooth stabilization is a very welcome addition to this action camera's arsenal of features, as it steadies video capture even during bumpier shoots, all while maintaining its price, is one in the plus column for GoPro. Another game-changing feature new to the hero 7 Black is TimeWarp. This feature enhances image quality, enjoyed through the camera's refreshed UI. Also very welcome is ever-increasing compatibility between a whole range of accessories and the camera. On the balance, the GoPro Hero 7 makes a strong case for being the best action camera currently on sale.
---
4. Panasonic Lumix DMC-GX85 – With 4K Post Focus
As far as compact cameras for folks just getting started in vlogging go, the Panasonic Lumix GX85 is right up there with the best.
It is the enhanced version of the GX8 we've been waiting for.
Sensing the market's need for a more compact mirrorless camera, Panasonic made the GX85 a shade smaller than its predecessor. They also threw in 4K photo mode and reengineered the shutter to cure the shutter-induced blur the GX8 was called out for.
The GX85, furthermore, borrows features from the Panasonic Lumix GX7, one of the manufacturer's more popular models, including the shape of its body.
Indeed, in some countries it goes by the name GX7 Mark II. So you could say the GX85 is what the love child of the GX7 and GX8 would look like. The result is one of the best mirrorless cameras for beginners and photo enthusiasts alike.
Specifications
16MP sensor.
1/16000 sec shutter speed.
3-inch touchscreen display.
Built-in viewfinder.
Wi-Fi file transfer.
Our In-Depth Review:
A lot of work has gone into ensuring the Lumix GX85 produces sharper images. It comes with an improved 49-point autofocus system and without the anti-aliasing filter that has compromised sharpness in images taken with previous Panasonic models.
Thanks to the fast AF (0.07 seconds), you can lock onto subjects faster and the GX85 is said to be better at keeping track of moving subjects than its predecessor. Even in very poorly lit surroundings, this camera's autofocus works effectively.
The shutter shock which causes blurring in the GX8 and other mirrorless cameras at slower shutter speeds has been dealt with by the GX85's electromagnetic shutter. This gets rid of the vibrations occasioned by the traditional spring-activated shutter while also making the camera quieter.
Some would-be buyers would be wary when they see that the GX85 comes with a 16MP sensor- a seeming downgrade from the 20-megapixel sensor in the GX8. But it's really a case of the difference being the same; the RAW image files produced by both cameras are more or less identical. In fact, because it does away with the optical low-pass filter, GX85 images offer better per-pixel sharpness.
There are 22 built-in creative filters that you can tinker around with and combine to produce interesting effects on pictures. You can work on your RAW image files with these and other onboard photo editing features and have the results in JPEG format.
The GX85 outshines its older sibling when it comes to ergonomics; it is lighter and smaller.
Pros
Touchscreen display for easy manual focus.
Better detail than in the GX8 thanks to the absence of an anti-aliasing filter.
Electromagnetic shutter reduces shutter-induced blur.
Solid all-round build quality and great ergonomics.
Cons
Weak lens.
The viewfinder is not the best for this range of cameras.
Battery life definitely can be better.
No audio jack.
Conclusion:
Panasonic may just have managed to present photo enthusiasts and beginners with their ideal gadget. It offers 4K video, fast autofocus and a host of other great features all packaged in a well-designed, compact body that is easy to handle and use. Not to forget all the post-processing you can do even before you export your files to the photo editor on your computer.
There are a few places where the GX85 falls short; buying this camera with its kit lens may not represent the best value for money. But these cannot detract from a remarkable mirrorless camera that both beginners and semi-professionals will enjoy using.
---
5. Panasonic Lumix G7 – With High Res OLED Display
Panasonic's update to the G6 comes with a number of groundbreaking improvements that will bring a smile to the faces of Panasonic diehards.
The chief claim to fame for this mirrorless camera is its ability to shoot video in 4K, something its predecessor never offered. Still, images captured with the 16MP sensor of the G7 are also of considerably better quality.
Its ISO 1600 works to maintain this quality in low-light conditions.
Specifications
16MP Live MOS Micro Four Thirds sensor.
4K video recording.
3-inch, high-res OLED tilting touchscreen display.
Electronic viewfinder.
Multi-interface Hotshoe.
Our In-Depth Review:
This camera further endears itself to users with a compact, no-frills, ergonomically tuned body. Its design more or less mimics that of a full-on DSLR, making it easy for pros to adjust to using it. The controls and shutter buttons are well-placed and easy to reach but the more particular users may gripe about the SD card slot is at the bottom of the camera.
You can attach a microphone to the camera via the connector in the multi-interface hot shoe to match the quality sound to the Ultra HD footage.
Being able to shoot still images and capture footage in 4K with a camera at the G7's price point is one of this camera's key selling points. A unique tweak to the G7's use of 4K video is that you can extract high-resolution photos from video footage. Hold the shutter release button down for two seconds and get up to 60 8MP pictures. Speeds of up to 8fps can be achieved with the G7.
Many of these images will be in focus as the G7 boasts a faster focusing system than its predecessor. Panasonic says that the G7 can half the focus time of the G6 thanks to Depth From Defocus (DFD), which helps the camera set the right focus points faster. Contributing significantly to this speed is the Venus Engine that has a quad-core CPU.
Another area where the Lumix G7 registers a major win is the display. Vloggers will fall in love with the high-resolution 3-inch display that tilts 360 degrees. With this fully articulating display, you will be able to ensure that your video footage remains in focus and within the frame, avoiding nasty surprises when you play it back. The beauty with this display is that it comes with a highly responsive touchscreen.
The G7 draws mixed reactions when it comes to its compact body. While some feel it is plastic, lightweight and lacks premium appeal, others will be grateful to have a DSLR-like shooting companion that is much more portable.
Pros
4K video capture and photo shooting.
Reasonably fast autofocus.
Even with the limited kit lens, you get solid results when action shooting.
Excellent ergonomics- comfortable to hold and easy to manipulate dials.
Cons
Keeps the same 16MP sensor from the previous model.
The lightweight plastic body doesn't have a premium feel.
Conclusion:
This camera endears itself to beginners by making it easy for them to compose and shoot detailed, high-res photos. Experienced shooters will prefer the G7 as a nifty second camera for shooting high-quality video. Whichever category you fall into, you will appreciate how comfortable the Lumix G7 makes the shooting experience. If you can overlook the fact that there has been no upgrade to the sensor, and the flimsy feel of the plastic exterior, this camera offers great value for money.
---
6. Panasonic Lumix LX10 – With Lens Mounted Controls
Compared to other cameras in its market class, the LX10 compares well in terms of image quality, but where it separates itself is a stacked features list and its general usability.
Thanks in part to easy-to-use user interface and touchscreen display, it proves itself a great camera companion.
All things considered, the Lumix LX10 is one of the better 1-inch, viewfinder-free compact cameras on sale right now, it's that great.
Specifications
20.10 Megapixels 1-inch sensor.
1/16000 – 60-sec shutter speed.
'Selfie' display that tilts upward.
Manual lens-mounted controls.
Our In-Depth Review:
Its 4K photo abilities and 4K video recording (UHD) make it a class leader in both performance and value. The 1-inch sensor and a brighter aperture assure owners of great image quality even in low light. You will also be able to take better shallow depth-of-field photos.
Among the unique features, it boasts is a 'selfie' display that tilts upwards.
A worthy entrant into the coveted 1-inch sensor compact camera arena is the Panasonic LX10 (or LX15 in other regions; in Japan, it is known as the LX9). This premium travel camera brings together a 1-inch, 20.1-megapixel type sensor with an equivalent lens that is Leica branded of 24-72mm equivalency and a maximum aperture of f/1.4-2.8.
This is a camera that is designed for enthusiast photographers, with features such as its large ring for aperture control encircling the lens. A control ring that can also be a focus ring is also offered.
The rear dial is located on the camera's top deck of its body. Both the rear dial and control ring's default functions are interchangeable depending on the camera's shooting mode but can also be customized to present settings control such as Photo Style, ISO, zoom, and more.
The quick in-built lens tries to achieve the separation of the LX10 from its competition. One of the Lumix LX10's main features is that it emphasizes the creation of bokeh that is of high quality. The results of the bokeh are achieved by a stated "distinctive lens mold equipment".
Travel camera lenses at times struggle with the creation of smooth bokeh, featuring sharp edges and lines being displayed often when depicting areas that are out of focus. The Lumix LX10 tries to display softer bokeh seen more often in larger cameras with interchangeable lenses.
Panasonic hopes to win over the enthusiasts with powerful yet user-friendly features. It offers a range of shot modes including fully manual and fully automatic shooting modes. Photo styles include custom, portrait, scenery, monochrome, natural, vivid, and standard varieties.
Creative Control can also be used to jazz up images, by providing a number of image filters, like silky monochrome, old days, retro, expressive, and a whole host of others. There are a total of 22 mode filters within Creative Control.
As standard, the LX10 offers 30fps 4K UHD video recording, while also offering Live Cropping in 4K.
Pros
Outstanding value and great build.
Lens and aperture control rings elevate this product into full DSLR territory.
1-inch sensor produces great image quality.
f/1.4-2.8 allows good low-light images.
Cons
ND filter not built in.
The viewfinder cannot be added.
No rubber grip makes for poor handling.
Conclusion:
In this very competitive 1-inch sensor travel camera segment, this Lumix stands out from the crowd – as its best all-rounder. It is a premium compact with a touchscreen that is a delight to use, top-notch autofocus abilities, a lens offering outstanding aperture control, as well as copious other features such as zoom macro focus and 4K video. Other than the lack of a viewfinder and poor ergonomics, the LX10 offers considerable value for money.
---
7. Sony A5100 16-50mm Mirrorless Digital Camera
This camera is ideal for photography novices who would like to develop their skills further, as well as seasoned vets who require their camera a blend of portability and image quality.
With this beauty, you can record HD (1080p) videos and share your content instantly via Wi-Fi or NFC.
A 24.3MP CMOS sensor delivers highly detailed images even in low light- even better than some DSLRs.
Action photographers will be excited about the super-fast (0.07s) autofocus and the 6fps continuous shooting. The camera also does a superb job of tracking moving subjects.
Oh, and if you would like a crisp, clear selfie, you can flip the LCD display 180 degrees and snap away.
Specifications
24.3 MP APS-C CMOS Sensor.
Sony E-Mount allows 20+ native lenses.
Flip touch screen display.
Rechargeable battery and AC charger.
Our In-Depth Review:
The Sony a5100 is a smaller version of the Alpha a600, which is already petite in size. Included are a sprinkling of Sony's top tech, such as a larger sensor, latest auto-focus technology that detects phases and a mighty processor. One of the few drawbacks of this product is a clunky interface.
The design of the a5100 is small enough to fit into your coat pocket, and it could also fit into most reasonably-sized handbags or purses.
The right-hand side features a textured grip, which aids in having a steady arm during shooting. The flash is one that pops up on the front above the lens, although Sony does not include an interface shoe, which is used to support a microphone of auxiliary flash.
For selfies, the LCD that measures 3 inches angles up 180 degrees, although it does not do the opposite like the a6000 does to aid in overhead shots. The a6000 has an OLED electronic viewfinder, which the a5100 does not, probably to lower its price.
The standard Sony four-way-combination wheel and rocker allow for settings selection. Additionally, a useful feature for novices is a guide provided within the camera that can be accessed by a button with the question mark sign on it. Tutorials are brought up with handy tips for close-up subjects and macros in a quick motion, night scenes, landscape photos, and portraits, among others.
The Sony a5100 delivers spectacular image quality, particularly in darker conditions, with subtle but true coloration. Some may not be fans of its accurate color capture, although it is true to color capture. When it comes to details, they are captured very sharply. Fine detail, by night or day, is captured brilliantly.
Regarded by many as its best feature, the high ISO that gives this camera its ability to produce very clean photographs when setting to elevated light-sensitivity. When cameras search for light in limited lighted environments, they tend to present some graininess as well as lose some of the detail. The a5100 produces JPEGs that are not overly smoothed of their image noise or distort details as some cameras do.
The a5100 displays a better than average white balance in bright lights or in the sunshine and in dim-lighted settings. Similarly, the speed and autofocus of the a5100 can be described as finicky but fast, due to it offering phase-detection capabilities. Face detection is on by default, going as far as to detect family members.
With a flash range or guide number of up to 4 meters, the a5100's flash is relatively weak, compared to other cameras. Neither is the flash useful when trying to light up a room, but is okay for illuminating someone's face when in shadow.
Pros
Compact design.
Image quality in low light is excellent.
Accurate, fast autofocus.
In-built tutorials for beginners.
Cons
Crucial setting not easily accessible.
It does not accept an external microphone or flash.
Conclusion:
As a camera, the a5100 has many great attributes working in its favor, and a few demerits working against it. It is a great, reasonably-priced asset for action photographers who would not mind taking a sharp selfie while working. All in all, it is one of the best entry-level/budget mirrorless cameras on the market currently.
---
8. Sony Alpha A6000 – With Bionz-X Processor
This model was introduced as the successor to Sony's beloved NEX-6 and it had very big shoes to fill. For a couple of years, the NEX-6 was the go-to mirrorless camera for photography enthusiasts; how would the new kid on the block top this?
The Japanese electronics giant answered by introducing a camera that would not just top the CSC range, but give proper DSLRs a run for their money.
The higher speed is high on the agenda for the Sony A6000. It comes with a Bionz-X processor that makes it three times faster than its predecessor.
The monster processor enables it to shoot a burst of images at up to 11 frames per second. But it's not all about speed; the A6000 offers better low-light performance as well as enhanced noise reduction.
You can use the camera to capture 1080p video in mp4 format. Compatibility with Sony E-mount lenses is a welcome bonus.
Specifications
Up to 11fps continuous shooting.
Hybrid autofocus with 179-point focal-plane phase-detection.
Electronic viewfinder.
Our In-Depth Review:
The Sony A6000 is the premium mirrorless camera that enthusiasts have been waiting for. It offers higher speeds than previous models in more ways than one, thanks to its brand new processor. Not only do you get super-fast autofocus (0.06 seconds), the camera starts up in the blink of an eye. The speed is a by-product of the Bionz-X processor, the same found in the Sony Alpha 7R.
Autofocus on this camera is not just fast; it's sharper. This is because, in addition to the 25 precision contrast-detection points of the NEX-6, the A6000 has 80 more phase-detection points. Virtually the entire frame is covered, leading to much-improved image quality.
A more intelligent hybrid autofocus system allows the camera to focus on the subjects you really want and track them more effectively if they move.
Built to occupy that sweet spot between full-frame DSLRs used by pros and compact system cameras aimed at amateur enthusiasts, the A6000 is the perfect compromise. It is rich in features- some almost as good as high-end DSLRs offer- but its price is in the usual CSC territory.
Increased light-collection capability is one of the features that should endear this model to enthusiasts. An ISO sensitivity ranging from ISO 100 to 25600 means you will be able to capture more detail in low-light settings.
A-mount lenses can be easily popped onto this camera. If you had lenses made for E-mount cameras, they will not go to waste. You can mount them on the A6000 and shoot away.
Pros
High-speed AF and up to 11 fps continuous shooting make it a great tool for sports photography.
The sensor is more sensitive to light-producing better quality low-light images.
Compatibility with E-mount lenses makes it a potential cost-saver.
Offers features of high-end DSLRs at a more pocket-friendly price.
Cons
No headphone jack to plug in headphones to monitor sound quality in video.
The display is not a touchscreen.
Battery life, not the greatest.
Conclusion:
Enthusiasts, especially those just getting into photography, will love the Sony A6000 for how easy it is to capture stunning images. Even without the built-in instructions, the easy controls and processing power designed into this camera will have you taking share-worthy pictures in no time. And sharing those images will be a breeze as you can quickly send them to your phone via NFC or Wi-Fi. So lack of a touchscreen should be considered only a minor setback. Overall, enthusiasts will struggle to find better value for money.
---
9. Sony Alpha a7II – With Wi-Fi and NFC
Sony's upgrade to the Alpha 7 brings a number of significant improvements to the table while retaining some of the great qualities of its predecessor.
The powerful Bionz X processor and the full-frame sensor are among the goodies the Alpha a7II has carried over from its elder sibling.
5-axis image stabilization and faster autofocus are some of the new features the a7II offers.
You can use this camera with any E-mount lens but the full-frame sensor means that images will be cropped.
However, the manufacturer is making available an FE-series range of lenses that take better advantage of the bigger sensor. And let's not forget that you will be better equipped to compose shots at difficult angles with the tilting display.
Specifications
Bionz X processor.
1/8000 sec shutter speed.
Electronic viewfinder.
Our In-Depth Review:
There have been no real wholesale changes from the Alpha 7 to the a7 II, and this works to good effect. The Bionz X processor borrowed from previous Sony cameras offers excellent detail in images reducing noise and curbing diffraction.
But the enhancements in the a7 II are well worth highlighting. The hybrid autofocus in the newer Alpha is 30% faster and more effective in keeping track of subjects. There are slight changes on the exterior; improved grip and relocated shutter release button make it more intuitive to use.
You can record 1080p video with the Alpha a7II, which may not be worth shouting about in an era where other mirrorless cameras offer 4K.
You can have your footage in dual mp4 and XAVC S formats or mp4 and AVCHD depending on whether you want to share content as-is or take it through extensive editing.
Microphones, headphones and other accessories can be connected to the camera via its multi-interface hot shoe. In-built Wi-Fi and NFC make the transmission and sharing of images and footage quick and easy.
Pros
5-axis image stabilization allows you to take crisp photos in motion.
24MP full-frame CMOS sensor offers better image quality.
OLED electronic viewfinder makes it easier to compose shots.
Built-in Wi-Fi and NFC connectivity.
Cons
Doesn't do well in low-light situations.
Colors in the viewfinder are not the sharpest.
Quality of JPEGs affected by excessive noise reduction.
Conclusion:
Owners of the original Sony Alpha 7 may not be enticed to trade in their cameras for the a7 II by the slight modifications. However, new buyers will want to take advantage of the image stabilization and better ergonomics the newer Alpha brings to the table. That is if they don't mind digging deeper into their pockets. The image stabilization will also appeal to users of third party lenses looking for a camera body that provides optimal stabilization.
---
10. Sony RX100 II – With 3.6X Optical Zoom
This compact camera's predecessor (RX100) is one of the better point-and-shoots on sale currently. To wit, a quality compact camera featuring a sensor that is smaller than APS-C sized.
With the addition of a host of useful upgrades, it is now likely that the RX100 Mark II is now the king of the hill in this competitive segment of the point-and-shoot camera market. Images are crisp and bright, packing a lot of saturation and detail without being too vibrant.
The inclusion of NFC and Wi-Fi makes this camera one for the sharing age, and will only gain popularity when the tablet and phone manufacturers begin to include NFC as a regular feature. There is a lot to like about the Sony RX100 Mark II, such as its pocket-able, compact size and build and its remarkable image quality.
Specifications
Illuminated from the back CMOS sensor of 20.2 MP.
3.6 times optical zoom lens.
ISO 80-6400 expandable until 25600.
1920 x 1080p recording at 60 frames per second.
Our In-Depth Review:
The focal range of the Sony RX100 II is not very large, as it so happens with quite a number of advanced compacts. Optics by Carl Zeiss compose the optical zoom of 3.6 times, which is conservative 35mm terms covers a 28-100mm focal range. All this is in aid of low light photography, which is greatly enhanced.
Usability-wise, this camera's biggest improvement is the new inclusion of Wi-Fi connectivity. In addition, this is Sony's first compact camera to offer NFC connectivity, a feature that is gaining popularity. Both of these features translate to remote camera control through a tablet or smartphone, as well as image downloads on to your preferred device.
Also included by Sony in this iteration of a compact camera is a Multi-Interface Shoe, meaning you can attach accessories like a microphone or viewfinder.
To put it simply, the Sony RX100 II boasts camera-defining capabilities for a product that has been on the market as long as it has. It is polished and lightweight, offering a lens that stabilizes images in a versatile manner, great images, a useful and flexible video mode, acceptable battery life, a plethora of shooting modes, effects, and filters.
This camera objectively only lacks 4K video for it to be truly without peer. The Sony RC100 Mark II is highly recommended.
Pros
Useful newly added tilting display.
Sturdy build quality.
Impressive accessory support.
Large, clear, one-inch sensor.
Cons
Display not touchscreen.
Limited zoom range.
Conclusion:
This camera's new sensor for backlighting shows real world and lab results improvements in low light photography mode. Though cameras featuring larger sensors produce better results, the Sony RX100 II is cheaper, offers a zoom lens and arguably more compact. There are a few minor drawbacks, from the lack of a touchscreen to having to dive into the menu to shoot in raw format but this shouldn't take away from another brilliant Sony creation.
---
Vlogging Camera – Buyer's Guide
What is vlogging?
Vlogging in nutshell is the process of creating a video of your daily activities featuring you shooting yourself at an arm's length.
Now an average user would think that why anyone would be interested in watching someone's daily activities recorded form their perspective.
But the fact is that the vlogging industry has grown at a very fast rate in the past couple of years and now we have some really great vloggers in the industry who are doing great vlogging fulltime.
How are vlogging cameras different from the regular cameras?
As compared to the regular cameras, the vlogging cameras are powerful which means they can record high-quality videos at an excellent frame rate, and even though they are powerful, they are still as compact as any regular camera.
Regular cameras AKA the old gen digital cameras come with an average lens with no top of the line specifications.
Modern-day point and shoot cameras are very close to the DSLR cameras.
Some of the vlogging cameras can also record 4k videos and also come with a great zooming range.
Can I use a DSLR camera as a vlogging camera?
No, and there is only one single reason why we do not recommend using the DSLR cameras for recording vlogs, and that's because they are bulky.
Most if not all the DSLR cameras are too heavy to be held by a single hand. It would be a pain to go out filming a vlog with a DSLR camera.
Features to look for?
Video quality
Image Stabilization
Wi-Fi
Mic input
Battery life
Price
Low light performance
Lens
The most important thing to consider in a camera is the video quality.
Are you happy with the 1080P recordings? Do you need 4K tech?
A good number of vlogging cameras in the market have now started coming with the 4K tech.
The high-quality video content is actually achieved by a lot of different components including but not limited to the processor, sensor size and aperture size.
Image stabilization is one of the important features to have in any camera, and a lot of mobile phones have now started coming with this.
Image stabilization often referred to as OIS or optical image stabilization prevents the blurring of the image due to the shaking of the hands or the camera due to any possible reason.
This would have happened to you a lot many times. You spend some time setting up the camera, you are about to take the shot and your hands shook and the shot is blurred.
With the optical image stabilization integrated into the camera, there would not be any blur due to the shaking of the camera.
With Wi-Fi integrated into the camera, the sharing of the content to the devices directly from the camera becomes seamless.
Not just sharing, you can also control some of the important functionalities of the camera directly from the mobile phone if its connected to your camera.
Some of the cameras also come with NFC, which actually makes the transfer much easy and fast.
An external microphone input is extremely important to have in any camera.
Although the internal microphone in cameras works well, having an external microphone input gives you the freedom to make a distance from the camera without worrying about the audio distortion.
With an external microphone input, you are free to add any type of microphone be it wired or wireless.
The average battery range of any camera is around 3-4 hours. So until the battery of the camera you are going for lies between that range, you are good to go.
Unfortunately, there is not a lot you can do to increase the battery life of a vlogging camera, that is why we recommend everyone to atleast buy a spare battery so that you do not face any battery issues if you are out shooting for a whole day with no charging points available.
A good vlogging camera would cost you around $500. Although there are some cameras that are available at the prices less than that, the average cost would be the same.
If you are going for mirrorless digital cameras than the prices would be slightly high, but you would be getting a wholly new content creation experience with those cameras.
Not all vlogging cameras work great in low lighting conditions, so you need to double-check that the vlogging camera you are going for has a good ISO range and is capable of taking great shots at night or in low lighting conditions.
If you know from the get that you are going to vlog at night that we would recommend you to get a mirrorless digital camera. Mirrorless cameras can perform well at night as compared to the point and shoot cameras.
Preivous gen digital cameras did not have support for the lenses.
Thanks to the new technology, you can now use a number of lenses on the vlogging cameras, but you need to check beforehand the type of lenses that are supported by the camera that you are going to buy,
Are go pros the best?
Depends!
If you are an adventure vlogger who needs a camera that has an extremely robust body and is also waterproof then it looks no further.
Go pros are the best action cameras in the market, and looking at the way they are improving, they are going to be best for quiet time.
And its not just about the body of the camera, the Go pros actually come with some great features too.
They are capable of recording 4k videos at 240fps, and that is just one of the great features they come with. They also have a Go pro max which is a 360-degree waterproof vlogging camera.
Can I shoot vlogs on my phone?
You definitely can!
In fact, we highly recommend everyone wants to start vlogging right away with their mobile phones and do not wait to get a dedicated vlogging camera.
The mobile phone tech has involved quite a bit and they now come with some real powerful cameras.
They can record videos in 1080P FHD with some really good autofocus.
Few of the high-end mobile phones also come with optical image stabilization.
How do vloggers make money?-
There are a lot of ways through which the vloggers can make money, but paid ads and sponsorships are two of the most common ones.
The paid ads are the ones that are run at the starting of the video which are skippable or sometimes not skippable, as seen youtube.
And the sponsorship is one where the advertisers directly contact you to promote or review their product in a video for an exchange of money.
What major platforms do vloggers use?
Although there are a lot of platforms in the market, the one that is most preferred by the vloggers is Youtube.
Youtube is currently catering to over 1 billion audiences, making it an obvious choice for content creators.
Accessories for vlogging cameras?
Although there are a lot of accessories you could buy for your vlogging camera, we are here going to mention the ones that are mo3st useful for every vlogger.
External microphone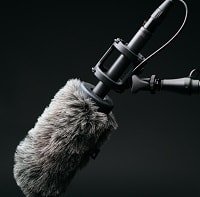 An external microphone is important if the audio is an important part of your video which we are sure would be.
Look, the internal microphone on the vlogging cameras is great but it can not pick up great sounds if you are recording from a distance.
An external microphone, in that case, could be very helpful. And in case you get a wireless microphone then things could be even better.
Memory cards
The storage space could run out really fast when recording videos and that is because the high-quality HD or UHD videos consume a lot of storage space.
The solution to this is to carry some extra memory cards with you every time you are out shooting so that you incase the memory runs out, you already have a backup.
Depending on your budget you can buy multiple memory cards or just a few. But make sure the memory cards you are buying come with some high read and write speed.
Memory cards reader
To connect your memory card to your laptop you need a memory card reader. Yes, you can do this by directly connecting your camera to the laptop by USB, but the transfer speed is usually quite slow over USB.
Extra batteries
The most important camera accessory for any vlogger or Youtuber is the extra batteries.
The batteries on these powerful cameras are weak, you can not go more than 4-5 hours, which by the way is quite much but if you are out shooting and filming vlogs for the whole day then one battery would not be able to serve you better.
You should at least have one extra battery with you all the time. This would simply double your usage and recording time.
What brands are the best?
There are a number of great brands in the market with some remarkable vlogging cameras.
To name a few, Sony, Canon, Panasonic, and Nikon are few of the brands that create great cameras in general.
And if we talk about the adventure cameras specifically, then Go pros would also make a great addition to the list.
The advantages of having a flip screen?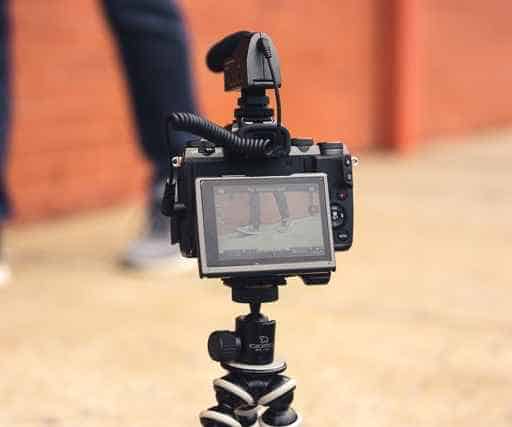 If this has been just about the DSLR cameras then the Flip screen would not have been that important.
But when it comes to vlogging cameras, a flip screen is a must.
When you are creating a vlog while keeping yourself in the frame then its very important to check if everything is in the frame, and in that case, a Flip screen is very helpful.
With a flip screen, you can keep both the lens and the screen facing at you continuously monitoring what is being recorded.
Decide your frame rate and resolution
All of the high-end vlogging cameras are capable of recording videos at 1080P resolution, but the frame rate may vary from camera to camera.
For most of the cameras, the frame rate is usually at 60fps, while it could be 30fps for the cheaper cameras.
For some of the cameras its 120fps which is surely an incredible viewing experience.
Some vlogging tips
Don't be boring
When filming a vlog, you should be excited, no one is interested in the life of a boring person.
Pick topics that would be interesting for the users.
Do not do what everyone else is doing, stand out.
Learn to edit
With the competition so high do not just film and publish the vlog.
Take some time to learn the editing, or hire an editor if you can, but make sure the video is well-edited before publishing.
And when we say editing we do not mean just cutting out the useless content from the video, you should also edit the colors and brightness of a video, make sure the audio is clean and if possible add some tracks in the mid.
Do not always film yourself
Don't be a self-centered vlogger who always keeps himself in the frame.
A vlog by no means facing the camera lens towards yourself, it just means filming your day to day activities and making it a little interesting.
Ask the audience what type of content they would like to see
Feedbacks are the best.
First of all, they give you an idea about how you are doing at the moment and then also give you ideas about what and how you should create content in the future.
Take it easy at first
Do not stress at all.
Facing a camera is a very common nightmare, but as every nightmare, it also goes away after you do it multiple times.
Don't worry if you are not able to give your best in the first few days, just keep filming and you would get better one day.
Faqs related to vlogging cameras
What vlog cameras do youtubers use?
Currently the most popular vlogging cameras among the top vloggers is the CanonG7X Mark II. We have seen a lot of big YouTubers using it and it is actually a great point and shoot camera to have. It comes with a 20.1 Mp CMOS sensor, 3.0 inches LCD monitor and weighs at around 1.4lbs.
How do you become a famous vlogger
By creating and publishing great content frequently. That is the only way you can get there.
Can you vlog with your phone
As said earlier in the post, you can definitely start vlogging with your mobile phone and we actually recommend it. Buying a camera when you are just starting is tough, we completely understand that.
What is the cheapest best vlogging camera
We would not say its the cheapest but the most affordable camera that we have ever come across is the Panasonic Lumix Fz80. It comes with some great features along with the 60X zoom which is one of the longest zooms in the cameras without adding any zooming lens of course. Adding icing on the cake, the camera also comes with 4K, which is absolutely unbelievable at this price point.
What is the best lens for vlogging
There is no such perfect lens for everyone, but the Canon EF-S 10-18mm is one of the most popular lenses in the market.
Is an iPhone good for vlogging?
In the past few years we have got to see a lot of major improvements in iPhone's camera. They now record great autofocused videos, also have image stabilization integrated into them
What is the best vlogging camera for sports
Go Pro cameras are the best cameras for recording sports vlog and that is not because they offer an excellent video quality, but also because of the build quality of the cameras. Not just the body is made up of robust materials, but it is also waterproof. Talking about the video quality on the Go Pro, they can record 720p, 1080p, and 4K videos at excellent frame rates.
Conclusion:
We would like to start the conclusion by saying that a vlogging camera at the beginning is not necessary. If you have a mobile phone with a decent camera, then start away with that.
Its more about the quality of the content than the quality of the videos.
A lot of aspiring Vloggers do not start vlogging thinking that they do not have a dedicated vlogging camera yet.
Here is a short conclusion of our Buyer's Guide:
The best vlogging camera on our list is the Canon G7X Mark II
The best adventure camera according to us is GoPro HERO 7
The most powerful camera on our list is Sony Alpha a7II
---
Related Buyer's Guide: