Headphones
The 10 Best Studio Headphones for 2022 – Reviews & Buyer's Guide
Open and closed back headphones for audiophiles.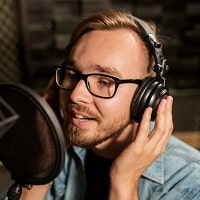 If you find yourself passionate about music production, you'll need to invest in excellent studio headphones.
But with so many popular brands in the market and between the hype and the craze surrounding them, it can get pretty difficult to pick the right studio headphones for yourself.
To make things easier, and to take the guesswork out of choosing a great pair of studio headset for yourself, we've created the ultimate buyer's guide on the Best Studio headphones.
Going forward, we are going to dive into the detailed reviews of these headphones. If you've got any suggestions that you believe should be on this list, please do let us know! We value your suggestions very much!
This list has been created keeping in mind both beginners, who generally run low on budget and professionals who are very specific on what they want.
Best Studio Headphones for 2021 – Quick Look
(Click on the name of any headphones to read their in-depth review)
---
1. Sennheiser HD 600 – Best Open Back Studio Headphones
When it comes to headphones, Sennheiser is one of the best and well-known brands in the market. Professional, Bluetooth or just day-to-day headphones, you name it, Sennheiser's got it.
The HD600s over here are open back, audio-mixing focused headphones, landing at slightly higher than mid-range when it comes to cost. Honestly, though, these are still an absolute bargain.
If you are in the mid-budget range, we would ask you to push just a little bit to get these headphones as that would be completely worth it.
These headphones are the ideal choice for users looking for quality open-back headphones and are not restricted by a low budget.
The open-back construction makes for smooth, crisp sounds which can be a bit of an issue on closed-back ones, making them perfect for audio engineers looking to produce the best quality of music.
Specifications
Aluminum voice coils.
Oval-shaped over-the-ear ear cups.
Packed with neodymium ferrous magnet system for astounding dynamic response.
Kevlar-reinforced OFC Wired Cable.
Our In-Depth Review:
The HD600s are open, dynamic and professional pair of headphones built for audiophiles, offering an accurate view of Sonics, resulting in the emission of Clear sound waves with no external sound disturbance. All these come together, making them a favorite among the topmost sound engineers in the industry.
The padding on the headband and ear cups is one of the most comfortable we have never come across in headphones. You can easily wear them throughout the day without any comfort issues.
The sound quality is nothing less than amazing. The base is very precise and accurate and the mids are amazing. The detail level in audio is fantastic and will help you create amazing-sounding music.
We recommend these to anyone who is on the lookout for impeccable quality headphones, as these are absolutely extraordinary when compared to other headphones available in the market.
If you're looking to invest in headphones for a long period of time, these are a great choice.
They can end up being a little pricey, especially if you are a beginner but we honestly believe they are completely justified in their cost.
These headphones have an immense number of reviews and ratings all over the internet which can be exceptionally useful in answering any questions you may have.
The Sennheiser HD600 headphones are absolutely world-class and will 100% make for a remarkable listening experience. Manufactured specifically for studio purposes and packed with world-class features, these headphones will blow your mind.
However, if you are on the lookout for closed-back headphones, then read on for the Audio Technica ATH-50X that comes in at 2nd position on this list.

Pros
Extremely transparent sound.
Metal-mesh covers on earcups.
Precise and accurate bass.
Extremely Lightweight due to its open-back design.
Conclusion:
If you've got decent amount of cash to spend and are looking for a great pair of excellent open-back headphones, then nothing is quite going to beat the HD600. These headphones boast literally every feature needed for a solid pair of studio headsets, justifying their position as one of the best headphones for mixing. The sound quality is amazing, the comfort level is excellent, and overall the HD600 absolutely proves themself as a pair of world-class professional headphones.
---
2. Audio Technica ATH-M50X - Best Closed-Back Studio Headphones
When it comes to creating powerful headphones Audio Technica comes highly recommended.
The ATH-M50X is an absolute gem from Audio Technica, which not only works incredibly in terms of function but also comes with the great build quality, and design.
Critically acclaimed by the best music gurus and audio engineers in the industry, these are by far the best closed-back headphones for music production - casual listening too - period!
And, they are pretty affordable for beginners who want to have a go at music.
Specifications
Proprietary 45mm Large Drivers.
Excellent Sound Clarity and Bass Enhancement.
Sound Isolation supported by closed-back design.
90-degree swiveling earcups.
Flexible headband with soft leather padding.
Our In-Depth Review:
These headphones come in second on our list since they'd be the ideal pick for just about anyone. If you are looking for great multi-purpose headphones that you can use both for studio purposes and additionally with other devices, then these work perfectly.
The vast majority of studio-specific headphones lack bass since they need to keep the frequency flat for better sound engineering, but the manufacturer of these headphones has shown genuine concern regarding this and have included a great bass functionality which can be used as needed.
So for somebody low on spending, seeking excellent headphones with bass, these are a great choice! The volume is impeccable and the bass is genuine bass. While far from what you would get in high-end headphones, it is still pretty close to perfect bass.
Sound isolation is a pretty neat feature for most headphones to have, specifically for music production. And the sound isolation on these headphones is pretty exceptional and works best when used for studio mixing. For general use, however, you'll find it does an okay job but use it solely as studio monitor headphones, and it works out extremely well.
The design of the headphones is very premium and sturdy. Along with the different sizes of cables, you get a carry bag that matches the colors of the headphones.
The cushion padding on the ear cups and the headband is soft and shouldn't cause any issues. The weight of the ATH-M50X comes in at around 9.0 ounces, making it pretty lightweight and comfortable.
Pros
Perfect sound quality supported by rare-earth magnets.
Rich Bass and Clear Treble.
It fits perfectly and is compatible with all types of devices.
Lightweight, and easy enough to carry around all day.
Conclusion:
You won't get anything such incredible in the mid-spending value tag. Audio Technica has been on the market for quite a while and has a history of amazing headphones with this pair being their masterpiece. Packed with the latest and best technology, these is a great choice for anybody.
---
3. Beyerdynamic DT 990 Pro 250 Ohm - Extremely Light Weight
One of the most basic issues when it comes to monitoring headphones is the overall weight of the headphones.
Most headphones used today weigh in at around 800 grams which can cause serious strain issues for people working long hours every day.
With the DT 990, however, weight is one less thing to worry about. Coming in at around 230 grams, these headphones are super lightweight and comfortable.
Beyerdynamic has shown a serious concern towards the overall weight and has worked intensively on its overall build, and design, which features an open-back structure.
Specifications
Open-back, over-the-ear design.
Velour covering on-ear cups for extreme comfort.
Treble sound and strong bass.
It comes with a 3m coiled cable.
Durable and robust workmanship.
Our In-Depth Review:
These headphones from Beyerdynamic are pretty great in terms of specifications. In general specifications, these headphones come with an open diffused field and 250-ohm drivers, along with a wired cable.
The renowned manufacturer has given its best in terms of sound quality and we managed to get pretty excellent sound reproductions in our testing. On top, you get a rugged, adjustable headband that is both flexible, and durable.
The ear cups are the most interesting part of the design. They are open-back headphones with the grilled exterior design, build ideally for mixing purpose.
The large and super-soft ear cups are made of microfiber making DT990 Pro one of the most comfortable pairs of headphones in the market. In the comfort department, the DT 990 pro simply blows its competitors out of the water.
These headphones are ideal for music mixers or sound engineers who work for continuous hours in their studio, as the lightweight and comfortable design makes it easy to use them over a longer period of time.
The DT 990s are not much different from the Audio Technica MTH-50X feature-wise with the main difference being the design, and while the MTH-50X works well for general use, the DT-990 is more focused towards sound engineering and might not be best for use as regular headphones.
The price of the headphones comes in at the mid-range and while you can probably find headphones with almost similar features at a comparatively lower price, the DT 900 rules in terms of build and overall weight. It's very hard for any headphones to match the level of comfort these offer.
Pros
Lightweight Diaphragm for extreme impulse performance.
A high score in terms of comfort and quality.
Perfect for lost lasting audio sessions.
Mild bass and treble sound for effective sound work.
Cons
Comes with exposed cables (Not big fans of those).
Conclusion:
These monitor headphones come packed with intense features at a mid-range price tag, making them a pretty sweet deal for customers. The sound quality is great and the comfort level is insane. We would absolutely recommend these for anyone looking for a great pair of open-back studio headphones that are also super comfortable.
---
4. Audio Technica ATH-M40X -  Alternative to ATH-50X
These are the younger siblings of the ATH-M50X and deserve a spot on this list since although they are a slightly older version, they are far from outdated.
These headphones sport similar powerful features at a lower price tag making them great for people working on a lower budget!
Built with cutting-edge engineering, and robust construction, you get a similar clean design as on its successor.
The manufacturers have included 40mm drivers with rare earth magnet and aluminium wire coils as similar to ATH-M50X.
Specifications
40mm perfect fit drivers.
Closed-Back premium design.
Two detachable cables included.
Professional grade headband and cushion quality.
90-degree swiveling earcups for one hand monitoring.
Our In-Depth Review:
The headphones come with excellent isolation technology, ensuring minimal disturbance from external sounds. Drivers are 90 degrees, swiveling kind, which makes it comfortable to monitor music with just one driver on the ear.
The headphones are constructed using premium quality material and the headbands and ear cups provide a moderate level of comfort. Even though the MTH-40X is not as heavily padded as the 50X, they are still very comfortable to wear and can surely be worn for a long period of time.
The ATH 40X comes with 40 mm drivers which are slightly smaller than the 45mm drivers on the ATH 50X. The driver size affects the bass. Now, while this doesn't mean that the bass on the 40X is weak, it's just not as good as the 50X.
The sound quality in the ATH 40X is as good as the ATH 50X. The mid-range is very accurate and clear with excellent depth. The audio that comes out is detailed and crisp, ideally suited for studio monitoring.
As mentioned earlier, these are the predecessor of ATH-M50X but in no way are weaker than it. They would be an ideal choice for people who are low on budget and want to try out Audio Technica headphones.
An aspiring musician may not necessarily have an unlimited budget to try out premium accessories and so we would easily recommend the ATH-M40X as a lower-cost alternative that comes packed with amazing features and maintains a certain trust factor in terms of the brand name.
Pros
Robust construction for better durability and lifespan.
Comfortable leather padding on both headband and ear cups.
Clear, balanced and natural sound quality.
Easy to afford due to its entry-level price tag.
Cons
Not bass heavy [Bass is good but was clearly not a priority while designing].
Conclusion:
The ATH-MX40 are a great choice for a brand name, closed-back headphones at an entry-level price range. The sound quality is brilliant and the headphones are similar to the very popular Audio Technica ATH-M50X. Though the bass is not perfect, it can still effectively get the job done.

---
5. Beyerdynamic DT 770 PRO -  With Velour Earpads
Beyerdynamic is known for creating high-professional headphones.
We have already reviewed their DT 990 pro before and now we have the DT 770 Pro.
The main difference between both the headphones is that the 990 are open back while the 770 are closed-back headphones.
You will get a whole different experience with both the headphones since they both come with different type of structure.
Specifications
Light weight and comfortable headphones.
Ambient noises isolation.
Closed-back design.
Single-sided 3.0m cable.
Detailed audio reproduction.
Our In-Depth Review:
After ATH-M50X, these are probably the best closed-back headphones. They are available in 3 variants 32 OHM, 80 OHM, and 250 OHM. We are going to review the 250 OHM variant here.
The 770 pros are best for those music producers who like to focus more on the bass. Since the headphones are 20ohm closed-back, bass response is superior to them. Along with that since they are closed-back, the overall sound comes out as much detailed.
Since the headphones are closed-back, you can also use them as normal headphones. you will get an excellent audio experience on them.
Talking about the build and comfort quality on DT 770 pro, the headphones come with the solid build quality and look almost the same as DT 990 expect the grill/vent that you get to see in DT 990 pros. The headphones are available in two colors: gray and black.
The padding on the headphones is the same as DT 990 and is one of the most comfortable you will ever get with any headphones. The soft leather padding on the headband and velour padding on the earcups is super soft and would allow you to use the headphones for a longer period of time without any issues.
You get single side connectivity which means there would be no hassle of wires and headphones could be taken on and off without any issues. With the 250 ohm version, you get a 3m coiled cable for connectivity.
Pros
One side cable connectivity.
Extremely comfortable earpads.
Spacious room.
Fine tuned bass response.
Conclusion:
If you are a fan of beyerdynamic headphones and want to have an awesome closed back headphones then look no further. They sound good, are light weight and come at a very great price point. Infact both DT990 and DT 770 come at a similar price point.
---
6. V-Moda Crossfade M100 - Most Durable Headphones
These are one of the most durable headphones we have come across. The sound quality is excellent and manages to stay on par with more established brands such as Sony and Sennheiser.
V-Moda is known for its unique and hard-core design.
The headphones are solid, stylish and above all, are great listening devices. We have been pleasantly surprised by our experience of the build quality on all V-Moda headphones so far.
Specifications
50mm dual-diaphragm drivers.
Clean bass and ultra-extended highs.
Over-the-ear circumaural design.
Military level durability.
Lightweight headphones with a comfortable headband.
Our In-Depth Review:
Coming from an award-winning manufacturer, the headphones feature 50mm drivers with inner and outer rings separating the bass from bleeding while providing a perfect balance. Having been tested at 6 different frequencies the manufacturers have ensured they work well for every purpose.
The headphones are made up of a light material but are quite powerful nonetheless. Packed with Noise Isolation technology, it allows you to focus solely on your music by cutting out surrounding sounds.
The overall build quality of these monitor headphones is excellent. They are extremely durable and not prone to wear and tear. The manufacturer claims that it comes with an all-steel frame that offers military-level durability.
The cushion covering on the ear cups is not the most comfortable and will eventually cause soreness after continuous use of an hour or so. To fix this, we highly recommend you get an XL pair of cushion covering.
The best thing about these headphones is their portable nature. It is super compact due to its CLIQFOLD design, making it very easy to carry them anywhere. Along with the headphones, you also get a tiny hard-shell case that will keep your headphones very safe.
In terms of sound quality, the M100 delivers in all aspects and produces clear sound and punchy bass. The vocals are very clear and will definitely help with monitoring minor details.
The Crossfade M100 is ideal for people looking for durable headphones on a decent budget. Power-packed with premium sound features, in addition to the durability and design factor, these headphones are pretty hard to ignore.
Pros
Industry-standard sound quality with excellent bass effect.
Solid steel frame with the best durability in the market.
Unique CLIQFOLD design for compact storage makes it easy to carry.
The headband is pretty comfortable.
Cons
Small chord wire restricts the swiveling up to 180 degrees.
The cushions that come along are not the most comfortable.
Conclusion:
If durability is a top concern for you, these headphones would be the ideal choice for its durable build quality and premium features. They have been the top pick for audiophiles and DJs and are great to use for studio purposes.
---
7. Sennheiser HD 598 CS - Budget Pick from Big Brand
As stated already, when it comes to audio devices, Sennheiser is the best in business.
Next, on the list, we've got the HD598 CS, a pair of great-sounding closed-back headphones.
Having reviewed multiple Sennheiser headphones - most with a hefty price tag - we would absolutely recommend these headphones since they are an absolute steal and are suitable for both beginners, and professionals.
Specifications
Nice headband and ear cups.
Perfect for studio purpose, casual listening, and gaming.
Ambient Noise reduction.
Built with premium components.
Ergonomic Acoustic Refinement technology. (more info below)
Our In-Depth Review:
These audiophile-grade headphones are made of plastic with a smooth and clean finish at the top. What we love most about them though is the branding design.  A small branding plate looks very sleek and works beautifully with the design of these audiophile headphones.
The padding on the headphones doesn't feel excessive and the headband and ear cushions end up being very comfortable for both short-term and long-term use. The closed-back design makes for minimal surrounding sounds, making them perfect to focus only on the music.
Regardless of whether you use them in the studio as monitor headphones or back at home with your iPhone or laptop, they work seamlessly well with every music device.
The headphones come with 3.5 mm jack and 6.3mm jack connectivity options. With 23 OHM independence and a 10 – 28,000 Hz frequency range, you're pretty set!
These studio headphones from Sennheiser weighing in at 11 ounces and supported by its compact size, makes it easy and extremely comfortable to use. The headphones are available in only one color: matte black, with a velvety material on the top of both the drivers.
The sound quality on the HD598 CS is great, with improved bass and sound isolation. The headphones come packed with E.A.R technology i.e. "Ergonomic Acoustic Refinement". The technology design channels audio directly into the ears providing a more "in-room" like listening experience.
Pros
Outstanding for Jazz and vocals.
Great Bass reproduction with a closed-back design.
Economically priced.
Compatible with all devices.
Cons
The plastic used on the body is not the best quality.
Conclusion:
These headphones are a great choice if you're looking for a closed-back pair of headphones with rolled off extreme highs and elevated mids. Solid Bass, great low profile design, lightweight, and noise isolation technology are just some of the great features packed into these headphones. Anyone dedicated to music production should go for these without a second thought, especially considering the amazing price point they come at!
---
8. Sony MDRV6  - The Best Studio Headphones in Decades
The Sony MDRV6 is one of the most popular and price-effective pair of headphones in the professional headphones category.
Sony is one of the top manufacturers when it comes to audio devices and these headphones have been a consistent choice of the professionals for decades. They are ideally built for one purpose: studio monitoring.
While we do have more premium high-end headphones on here, we also wanted to offer up a cost-effective option and these are our best bet. Great sound, brilliant comfort, and solid lifespan at really low-cost pricing.
Specifications
40mm drivers with neodymium magnets.
Closed-back over-ear design.
Ideally built for studio purposes.
Extremely compact when folded up.
Rugged construction.
Our In-Depth Review:
The headphones come with 40mm drivers and neodymium magnets that emit great quality sound. The headphones also come with a leather headband for great comfort. The over-the-ear drivers cover the ears pretty well, isolating surrounding sounds and allowing you to focus on your work.
The closed-back design helps in blocking external noise to an extent, helping you hear a great, clear sound and excellent bass up to 5 Hz.
The headphones are very lightweight, weighing at around 8.1 ounces. Along with the headphones, you get a 10 feet copper cord wire which frees you up and gives you more range of motion.
These headphones are perfect for users that rely on renowned brands and have a low budget to work with. At the price range, this is again, the best from Sony when compared to other leading manufacturers.
Coming to sound quality, there is absolutely no issue on that front. The frequency response is flat because there is no artificial enhancement from the amp.
The sound that you hear is precisely what the artist has put on the recording. Bass is fine, but if you want to improve it, we'd recommend using the headphones with an amplifier, although, even without the amplifier the bass is clear and natural.
These headphones are also pretty durable. There are people out there who have been using these for over 10 years now and they still sound the same. They are great for every genre of music with all kinds of music sounding great on them.
Pros
Powerful and detailed sound reproduction.
10 feet Copper-clad aluminum voice coil wire for better power management.
It comes at a comparatively low price point.
Built to last for decades.
Conclusion:
These are certainly great headphones for sound editing and music production and that is ultimately what you need them for. Everything sounds super clear and detailed, plus frequencies register very well. They are also comfortable to wear and can be used for longer periods of time with minimal issues. Overall, they are definitely a great pair of value for money headphones.
---
9. Audio Technica ATH-AD700X - Large Open-back Headphones
These are the third featured headphones from Audio Technica on our list, with a major difference being the open-back design, allowing for a perfect balance between internal sounds and surrounding sounds.
Specially designed for studio monitoring, these are going to be a great match with both your sound needs and budget.
The headphones come equipped with 53mm drivers with an open-back design ensuring you feel minimal pressure, resulting in a very natural and comfortable feel.
Specifications
Open-back headphones with zero pressure or strain.
53mm large over-ear drivers.
Lightweight aluminum honeycomb casing.
Self-adjusting grilled headband with the 3D wing design.
Bobbin-wound CCAW voice coils.
Our In-Depth Review:
When it comes to the Bobbin-CCAW cord coil, the addition makes it extremely easy to handle the power and control it as per your needs.
The manufacturers have certainly done a brilliant job on the design, keeping it lightweight at around 9.1 ounces, which feels pretty light on the head. Also, the ear cushions that come with the headphones feel quite comfortable.
Two connecting cables of 3.5mm and 6.3mm provide the option to use these headphones not just for studio purposes but also at home with smartphones and other devices.
The one negative about these headphones would be the overall size. The drivers are fine, but the headband is where the issue arises. The 3D wings don't align well with the head, causing the headphones to slip and move around after a while. They can even slip off instantly if you shake your head around.
The sound quality, while pleasant, is not entirely perfect. The audio is quite flat and the bass is missing. Overall, though, they are well balanced with perfect mid-tones that bring out the best in vocals and audio layering. We tested them on an amplifier and the results were quite nice.
These headphones would be an ideal choice for customers who aren't ready to invest in higher-end products like the M50X but want to try out a good pair of studio headphones. They come from the same manufacturer, so you've got similarities such as great design, build quality, and high-end features but at a lower price tag.
Of course, we would have to agree there is a lot of difference between the overall look of both the headphones. These sport a metal grill at the top supported by the headband and open-back large drivers for better ear coverage and smooth sound experience.
Pros
Full open-air type with minimal to no pressure on ears.
Compatible with 3.5mm jack devices.
Extremely light, weighing in at 283 grams.
Cons
The 3D wings design don't align perfectly with the head.
Unlike other headphones, the cable is not removable.
Conclusion:
The price point on these headphones is great, considering its features. If you're a fan of Audio Technica and are dealing with an entry-level budget, then we'd certainly recommend you check these out.
---
10. Philips SHP9500 - Budget Professional Headphones from Philips
The Phillips brand brings with it over 50 years of technological experience to introduce to you yet again outstanding over-ear headphones; incorporating cutting edge design and functionality.
The SHP9500 series are designed to deliver high-quality sound with subtle acoustics.
And with our ever rapid 21st-century lifestyle, the headphones come with a removable 4 foot 9 cable to allow you freedom of movement. The ample cushioning fitted over the headphones leave you comfortable and well ventilated all day long.
Specifications
The frequency range of 12 to 35,000 HZ.
The sensitivity of 101dB.
Open magnet acoustic system.
50mm speaker diameter.
Our In-Depth Review:
The Phillips SHP9500 series offer quite an affordable product without compromising function or quality. These over the ear headphones feature an open back and over-ear design to help enhance their functionality. This design helps to reduce air pressure build-up behind the headphone driver. Thus, they leave you with a more comfortable feel on your ears.
Additionally, the open back and over-ear design offer low impedance that allows the headphones to work great with or without headphone amplifiers. This design also accounts for the enhanced sound quality and transparency, smoothen extended high frequencies as well as cooling down the drivers.
Furthermore, the headphones are fitted with 50mm high powered drivers. These drivers use equally high powered open magnets to accentuate the sound dynamics and well-balanced bass for an incredible acoustic and music sound experience. Their angling inside the headphones also offers a more natural fitting to your ears. Hence, with the proper positioning, unwavering sound quality is delivered through the ear shells directly to the ears.
These over the ear headphones are built with a cold-rolled steel headband and are molded to offer just the right fit and hold. The cold-rolled steel headband boasts just the right amount of tension for accented strength and long-lasting durability. The adjustable markings on the steel headbands also offer the right fit, no matter your head size. The SHP9500 headphones are also equipped with a double-layered headband cushioning.
The headband cushioning is designed to provide superior cushioning, breathability and impressive moisture management for all-day comfort. Around the ears, the ear pads surrounding the speakers are also padded to complement the headband cushioning to enhance breathability. The ear pads also help to dissipate pressure built up and heat to prevent strain or pain on your ears.
The 3.5 to 6.3 mm jack on the earphones also allows for ease of removal so you can switch between music sources. You can even add a microphone. The headphones also come with a long 4 foot 9 inches removable cable which allows you freedom of movement for comfortable indoor use.
The headphones are built to weigh less than a pound. This gives it a lightweight finish. The headphones package comes with the headphones in a mesh pouch. The headphones also come packed separately with a cable and adapter.
Pros
Over the ear design enhances sound quality.
The headband offers a firm hold around your face.
Long cable.
The angled drivers on the ears enhance sound quality.
Conclusion:
The Phillips SHP9500 series combine high quality fabrication, comfort and versatility to top the performance charts. The internal driver design is ingeniously integrated with the contoured ear design to generate and guarantee the natural flow of high quality sound deliverance. The sturdy headband and headband padding help to enhance comfort and natural breathability. Even the sleek look of the headphones gives them an expensive and classy look.
---
Studio Headphones - Buyer's Guide
While setting up a monitoring studio, there are a lot of things you need to take care of. And, getting a pair of professional studio headphones is one of the most important things.
When going for professional headphones you should be pretty sure about which ones to choose and if you don't know about the core features a monitor headphones must carry, then there are chances that you may get caught into a bad deal.
Well, we are going to guide you through every step.
We hope you have already read the reviews for top headphones we mentioned above and have shortlisted a few of them to finalize.
Core Features to Look for:
Large DiaphragmFrequency responseLight WeightDurability
It helps in noise isolation which keeps your focus on the music without getting interrupted by surroundings.
The frequency response is an important factor when considering headphones. Wider frequency response is useful for studio purposes. Decent studio headphones with a higher frequency can provide some big and accurate bass production.
Weight should be close to 10 ounces, moreover, if you are buying them or multi-purpose like using with smartphones in spare time then the headphones should be of pretty lightweight.
This is a point that is not addressed by most of the reviewers. The durability is important if you are going to use them for several years, which we are sure you will do as they don't come with cheap price tags.
Now answer to all other questions would be summed up in our next discussion, that is the difference between Open Back Headphones and Closed-Back Headphones:
Back in time when over-ear headphones were pushed into the market, users don't actually care about the various types of headphones available and then with further knowledge users started getting aware with Open Back and Closed-Back headphones and they are not just different for the sake of names but are completely different in their design and provide different user experience as well.
We have reviewed a number of headphones both in the criteria of open and closed, moreover, we have also been asked quite a few times by the customers about where to invest their lump of money, because when it comes to buying headphones you have to actually know what the different types of headphones are.
Open Back Headphones are designed with open back surfaces perforated in some fashion with horizontal cuts on top while the closed-back headphones have a solid surface of the back which prevents the passing of any sound waves from inside to outside.
Talking about the coverings, ear cups of both the headphones cover the ears well only difference is that the one has a lot of opening at the back while the other comes with the complete solid surface.
Now the question that arises from hereby is that How the design of these headphones affects the User experience?
You may think those horizontal cuts or that solid closed surface don't make up any difference but in reality, they do completely change the game of sound quality you get to hear from them. So now let's have a brief look at the benefits and drawbacks of these two designs.
Closed Back HeadphonesOpen Back Headphones
Closed-back headphones are excellent at isolating noises, but here what needs to address is that active or passive noise cancellation features are completely different than the isolation.
Though most of the closed-back headphones do come with the noise cancellation features that is just because of the solid back structure which doesn't allow the external surroundings to enter, the bulgy ear cups with an insulated shell of plastic covers the ears very well.
By default, most of the closed headphones are designed to provide 10db of noise cancellation. So the moment to turn on the music through your headphones that feature comes into the business and helps in providing you a soothing experience.
The closed-back headphones perform a wonderful job there when you want to completely focus on your music, they remove the noises from the surrounding to an extent and bring just the music waves to your ears. This comes to very helpful features when you are in a crowded room or traffic area and want to focus on music or have sound engineering products to complete out.
The other most common problem with the other headphones is audio leaking which leads to disturbance to the people sitting around you and we must say that the closed headphones are extremely helpful when you are looking to avoid a situation like that, let's say you are sitting in a library and don't want to disturb the other mates sitting around that's where the closed-back headphones will perform a great job for you.
The closed-back headphones help in isolation the outside noises as well as reflecting the internal music waves to a better experience, while in open-back headphones the air and sound pass freely through an opening in the headphones cups.
The benefit of using the open-backed headphones is that you get in the world experience as compared to in the head experience from closed-back headphones.
For those who have been using in-ear earphones or closed-back headphones would have never been worried about the leaking of sound, but since open-backed headphones are designed on purpose, the surrounding noises seems like adding a flavor to the sound, plus when you are in studio the headphones will make you feel like as you are being surrounded by the musicians playing the instruments all around you.
The main disadvantage of these studio monitor headphones is that you may unknowingly bother other people around you by the sound coming out of the open design but again if you are buying them for sound engineering purpose then they will end up being a great choice.
That was all about both types, but which type is better for studio purposes?
Well in our opinion, the open back is structure works better when it comes to professional use. Although some of the closed-back headphones like the ATH M50 X and Sony MDR V6 have proved time to time that closed-back headphones can also be great studio headphones, open-back headphones still produce a more natural and real sound that is very helpful when you are creating music.
Why Can't I use my regular headphones?
As said earlier, regular headphones are designed in a way to make the music feel good to your ears.
There is a lot of enhancement and accentuation to the frequency so that you get the best listening experience.
But if you are a professional, you want to listen to real music. There shouldn't be any accentuation to it, and that's where Studio headphones come in.
They produce flat frequencies so that you can hear the recordings as they sound, there is no advancement to them.
And that's the reason a general user probably shouldn't buy the professional headphones for personal use.
Also, not all the studio headphones are super expensive these days, there are some really great affordable studio headphones that you can get.
What's different about professional headphones?
They are just built to give you a detailed music experience.
All the vocals and instruments could be clearly listened to. Even the most minute details could be noticed.
And all this is important if someone wants to produce good music for the final audience. You can clearly listen to everything and decide what needs to be fixed.
And if you want to get the best experience, try open-back studio headphones.
Open-back headphones allow the air to flow through the earcups, which creates a more spacious sound. The audio ends up sounding more natural and can help you locate the particular instrument in the mix easily.
Do I need Headphones Amplifier?
First of all, you need to understand what an amplifier actually is?
In a nutshell, an amplifier is a device when connected to the audio source make the music louder and notes much clearer as compared to what you get by just using your headphones/speakers.
Now, what is a headphone amplifier?
Well, a headphone amplifier is just like a regular amplifier especially made for mini speakers and headphones.
So basically you can connect the amplifier to whatever music source you are driving music from, connect your headphones to the amplifier and feel the magic.
If you are a professional, you must get an amplifier. Even though your headphones are great, using an amplifier could give you a better experience.
That's what an amplifier does, make the good even better.
But make sure your headphones are good and are powerful enough to dive music from the amplifier. Just buying a great amplifier would not work. You should get great headphones, great music files, and a great audio player too.
Using Studio Headphones as Multipurpose Headphones
Would I be able to use these headphones as normal headphones too?
This is the most common question put up by newbies and it's quite normal to own a thing that fulfills multiple purposes and when you are low on a budget it gets even more important.
The answer to this can vary from one headphone to other, we have summed up the meaning of studio headphones in a definition and we would say that- Studio headphones are designed in a way to emit the flat frequency range so that the sound engineer can hear all frequency details and have a better control over it.
There is a big difference between flat and fun and that's where most of the headphones lack.
Most of the studio headphones generally lack the bass which is the core factor when you are listening to music for fun, whereas headphones like Audio Technica ATH-M50X have an excellent quality of bass installed which helps in using the headphones as per the needs.
If you really want to get a pair of headphones that you can use for casual listening too then stick to closed-back headphones, they would atleast be better than the open-back headphones.
To Consider wireless studio headphones or not?
If you check out the market, there are barely any wireless studio monitor headphones. In our list, we have added just one wireless mixing headphones that use Bluetooth as a connectivity option.
The reason is that there is a difference between frequencies when you are using it in wired mode and then in wireless mode.
If you own a normal wireless headphone you should try them once with the wired mode or if you have already done you would have experienced a change in frequency of music, since we need a flat frequency for music production, so we can't use any of the wireless ones.
In case you are a softcore sound engineer and doing it just for fun on your laptop then we guess they will work fine for you, but for some excellent sound production never ever go for the wireless studio headphones, instead choose a wired one.
Types of Drivers
A driver is a component that produces the audio in the headphones. It converts an electric signal into sounds.
Its size is usually measured in mm and is made up of magnet, a diaphragm, and voice coils. Essentially bigger the unit, the more powerful sound it produces.
For example, a 50mm driver would produce a more powerful sound as compared to a 40mm driver. With powerful, we don't mean that a bigger driver would produce better sound, getting a quality output depends on the quality of the components.
If this has been an article about casual headphones, there would have been no need to explain about the type of drivers, but since we are talking about professional headphones here, you being a professional must know about them:
Dynamic DriversElectrostatic DriversBalanced Armature DriversHybrid DriversElectret DriversBonephones DriversPlanar Magnetic Drivers
Also known as moving coil drivers, these the most common type of drivers.
They come with larger diaphragms that produce powerful bass, and good pressure level with low power input.
They have a fixed magnet in the headphones, it could be a neodymium or ferrite magnet that provides a static magnetic field.
Electrostatic drivers are found in high-end premium studio headphones which is why they are not very popular.
The driver is made up of a thin electrically-charged diaphragm placed between two electrodes or conductive plates.
These are smaller drivers that are usually used in earphones/earbuds. But don't be mistaken by their size. They have more power units for producing good sound.
These are one of the most expensive driver types.
They are built of a combination of dynamic and armature drivers that provide deep treble and dynamic bass.
These are probably the weakest and the cheapest driver type among all.
These type of drivers are found in bone conduction headphones.
Bone conduction delivers sound through the cheekbones. No earplug is inserted inside the ears.
These types of headphones are widely used by sports and fitness enthusiasts, but they can also be used by people who have hearing problems.
These types of drivers are widely used in studio headphones.
In these types of drivers, the diaphragm is placed between two magnets, then a coil is made to go around the diaphragm to create an electromagnetic field. This electromagnetic field further interacts with the electromagnetic field to produce sound.
What's your price point?
The headphones used by audiophiles in the industry are not cheap. headphones from brands like Audee and pioneer cost a couple of thousand dollars.
But the good thing is that there are affordable headphones available in the market that will suffice your monitoring needs.
Even some of the professionals use budgeted headphones like Audio Technica ATH-M50X.
Luckily there are a few good headphones available at a low budget range. Sony MDRV6 is a great example of such headphones.
Sony MDRV6 is one of the professional headphones that is widely used by professionals.
On average you can get a pair of good studio headphones at around $150 - $200. You can go above if you have the money, but you would be able to find a really good pair in this range.
FAQ's related to Studio headphones.
What headphones do sound engineers use?
There is no such clear answer for what they use, but most of the sound engineers normally use: Audio Technica Ath M50X Beyerdynamic DT 990 Pro
Can I mix with Headphones?
Studio headphones or monitoring headphones could surely be used for mixing, in fact, that's the reason they are also referred to as mixing headphones. But if we talk about using your usual headphones as mixing headphones then e don't think you should do that. You can definitely do that, but that wouldn't be a productive mixing session.
Are open-back headphones better for mixing?
For studio purposes, open-back headphones are definitely better than closed-back headphones. There are a few closed-back headphones that are good, but the monitoring experience on open-back headphones is unmatched. Open-back headphones allow the air to pass through them, making it feel more spacious and allows the listener to each minute detail clearly.
What are the best closed-back headphones?
Audio Technica ATH-M50X are the best closed-back headphones. And that's not our opinion, a lot of professionals also think the same. They are recommended by a lot of audio reviewers and sound engineers. M50X are mid-price closed-back headphones that come with 90-degree swiveling earcups and 45mm large-aperture drivers.
What are audiophile headphones?
Before we head over to that, let's know who is an audiophile is. An audiophile is a person who is passionate about Hi-Fi audio, who wants nothing but the best audio listening experience. These are the people who can pick even the tiniest faults in an audio device. Audiophile headphones mean the headphones that are loved by audiophiles, the headphones that are recommended by them.
Can you use studio headphones for listening to music?
Closed back headphones and Semi-open back headphones are used for casual listening, but open-back headphones can't be used for that. and that's because open-back headphones emit flat frequency sound which won't give a good experience to a casual user.
Can you use IEMs as headphones?
In-ear monitors or IEM's are earphones used by musicians during a concert or live show. They are also used by DJs sometimes. The best thing about IEMs is the level of noise isolation they provide. They fit directly into the ear canal and block the surrounding noises from entering even in the noisest of the environments. IEM's let musicians hear themselves along with the instruments that are being played. This way they can monitor themselves without keeping any large speakers for themselves. Also, IEMs serve a completely different purpose, we don't think they could be used as mixing headphones.
---
Conclusion:
Well there are alot of great studio headphones in the market, it all comes down to your needs.
If you are a beginner try to spend less on the gears. Buying expensive gears wouldn't assure you good music production.
Here are what we recommend for beginners: Sony MDRV6 - Well priced studio headphones.
For ho have little more money to spend: Audio Technica ATH M50X - Best Open-back Studio Headphones.
For those who want absolute best: Sennheiser HD600 - Best Open-back Studio Headphones.
---
Related Buyer's Guide: